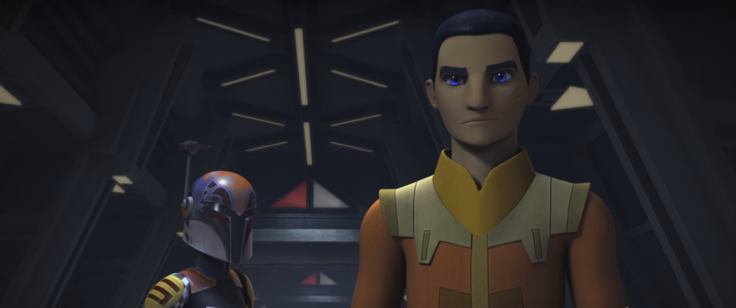 Star Wars Rebels season 3 will explore the origins and ways of The Force, interpret the Light and Dark sides of it, and how it affects the show's characters, Ezra Bridger, Kanan Jarrus and Darth Maul.
Showrunner Dave Filoni spoke to Comicbook at Star Wars Celebration Europe, and teased that season 3 would feature his interpretation of The Force. According to him, Force is a bigger thing than a lot of people have pictured.
Filoni explained, "Anything I do with the Force are just extensions of my talks with George [Lucas]. George really opened that door with Mortis and the priestesses to say that the Force is a bigger thing than a lot of people have pictured. It's not a device that just the Jedi and the Sith wield. I have to say – I tried my best to digest what George was saying and study it, but he is and will always be the ultimate master of that lore because he created it; I am just one person interpreting it. I do the best I can, and I try to inform my opinions to Kiri [Hart] and Story Group so there is some continuity going on."
The showrunner went on to explain what it means for a certain character to have Force. "Having the Force doesn't mean you're a superhero. It's not that at all; it's just being in the moment and being very true and flowing through the Force to do great things."
"Athletes talk about being 'In the zone.' They'll say they've only been 'in the zone' twice in their entire sports professional career. Jedi are in the zone way more often than that, but they're exceptional." Filoni added.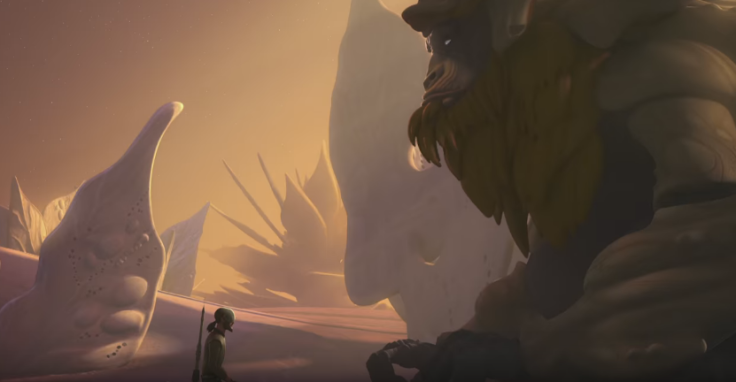 The third season of Star Wars Rebels will introduce the Bendu, voiced by Tom Baker. Bendu is an ancient being who represents the centre of the Force, between the Light Side and the Dark Side.
Filoni explained how this character fits in season 3 storyline and said, "I like to think of Bendu as just being very tired. You heard him in the episode yesterday say 'You woke me up from a deep slumber,' and part of Bendu's thing is he'd like to go back to sleep, but the Rebels keep making all this noise, there's all this torment over there"
"They're young compared to him, and they're like babies crying in the background. He respects their use of the Force, and respects that they have their own discipline, but he could get tired of it and curl back up and say 'don't bother me!'" he added.