Hollywood A-listers Matt Damon and Ben Affleck have been friends all their lives and came into the limelight together with their 1997 hit film Good Will Hunting. Although the two have supported each other's work all though their career, they have not been seen together in a movie since 1997.
Damon participated in a Reddit AMA (Ask Me Anything) and addressed fan queries. He also touched up on the topic of working with Affleck again. He said, "Good Will Hunting obviously is the most influential movie in my life, and in Ben's life, and bringing it to the screen kind of dominated our 20s. It took 5 years to get it from the time we started to the time it came out, it took 5 years. So I would love to write another script with Ben; I love Ben, I love his work, he's been my buddy for 35 years. The big issue is time for us."
The actor, whose Jason Bourne movie is set for release on 29 July, further explained, "We have a company together so we work on a lot of projects together, but to try to carve out the time is really tough. I mean we both have a whole mess of kids now, and these other days jobs. He's directing all the time and I'm off working with these other directors."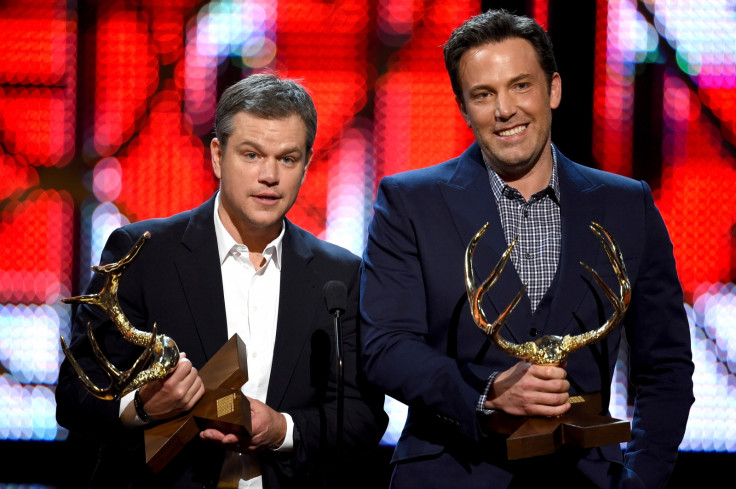 The 45-year-old also recalled a few things about the 1997 film which they – Affleck and Damon – wrote together. "The thing about Good Will Hunting is that we were unemployed and we weren't writing the script on a deadline either. Nobody was expecting it, so we were just these two idiots in our basement writing this thing, and now we have all of these pressures of the lives grownups have."
The Martian star further admitted that he would love to act in one of Affleck's movies. "So I would never say never because I would absolutely love to write with Ben again, and I'd love to collaborate with him on anything, he's brilliant. I'd love to be in one of his movies that he directs. The problem there is that he just keeps giving himself the best roles, so until he stops doing that and maybe just directs, none of us can really work with him, the actor concluded."