A step-dad, who murdered his 19-month-old stepson by swinging his head into fireplace almost 50 years ago, has been jailed after the toddler's brother spotted a Facebook picture of the pair.
Paul Booth was killed in 1968 in a brutal assault committed by David Dearlove, his mother's boyfriend, with the attack witnessed by Paul's three-year-old brother Peter.
Dearlove repeatedly lied about the murder, but Peter saw a Facebook post two years ago of the killer holding Paul and contacted police, triggering an investigation.
On Friday (1 December) a jury found the 71-year-old guilty of murder and a judge jailed the killer for life, with a minimum sentence of 13 years, at Teesside Crown Court.
The court heard graphic details of the assault from Peter, who testified that Paul was grabbed by the ankles and had his head bashed against a fireplace in October 1968.
Although Peter saw the attack through a crack in a door, at the family home Stockton, Teesside, he ran back upstairs. He and his sister were taken into care shortly afterwards.
Peter said he did not initially realise that he had witnessed his brother's murder. He later told police what had happened, but no action was taken until 2015 when he saw a photo, posted to Facebook, of Dearlove with Paul on his knee.
Posted by Dearlove's son, David Jr, Peter was angry and he went to the police again with the allegation.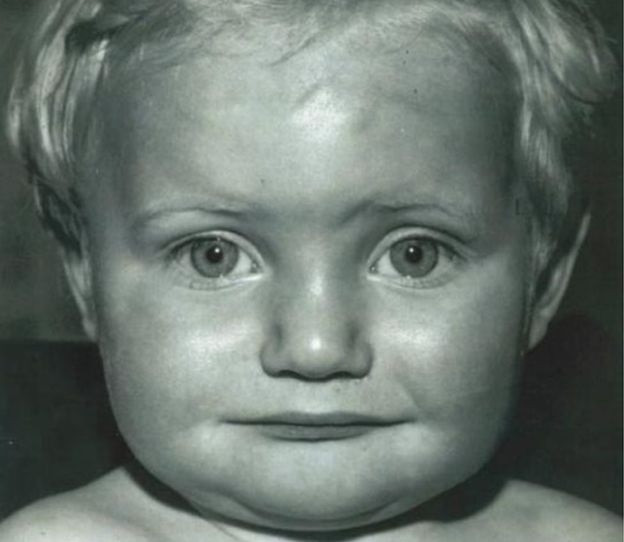 Dearlove, who is now retired and living in Great Yarmouth, was in a relationship with the boys' mother, Carol Booth -who is now dead -for two years from 1968 to 1970.
He denied the murder and three further counts of child cruelty against the toddler and his two siblings, but was found guilty.
Dearlove said he had "forgotten" about the night of Paul's death, but agreed with what he said at the time - that he heard a scream coming from Paul's room and found Paul lying on the floor, reported the Guardian.
The court heard that Paul had more than 20 bruises on his body and it was extremely unlikely his injuries were caused by falling out of bed.
Paul Booth's family said after the verdict, according to the Mail Online: "Our brother and son would have celebrated his 50th birthday this year.
"Thinking about this makes us sad, as Paul would have been a man, no doubt married and more than likely with children of his own. However, sadly Paul was not given the opportunity to live his life due to the cruel and wicked actions of David Dearlove."