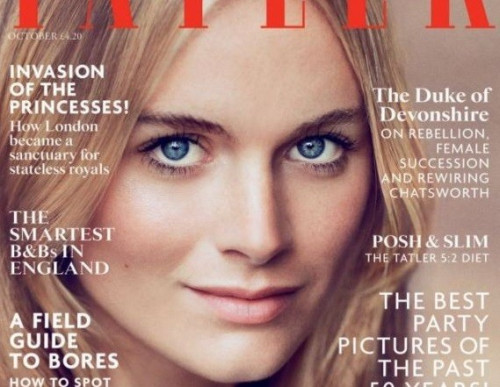 The family of Christopher Shaw are said to be "distraught" over his death. The merchant banker had been in a six-year relationship with Lady Mary-Gaye Curzon, Bonas's mother.
According to the Evening Standard, the 76-year-old died after taking an overdose of prescription pills.
Wiltshire police said there were no suspicious circumstances surrounding his death, and that his case has been passed to the coroner.
Shaw had been suffering from a chronic kidney disease and he had told friends his doctors had warned him two years ago that he may only have 18 months left to live.
A friend of Shaw told the Sun he had been a big influence on the 22-year-old, while, David Wynne-Morgan described him as "unique".
"He decided at Eton that he wanted to live like a 19th-century landed aristocrat and he did just that." he said.
Another friend added: "Christopher was Cressida's father figure in her formative years. He may not have been her biological father but he was a massive part of her life."
Shaw became Bonas' stepfather in 1996 when he married her mother. Their marriage ended six years later and he went on to marry designer Eliza Dugdale.
"Cressida was five when they got together and 11 when it all went wrong so Christopher would have been a strong presence in her childhood life," one friend said.
The Mirror recently reported that Prince Harry was leaving his role as pilot-gunner in the Army for a quieter desk job so he could spend more time with his girlfriend of 18 months.
"The distance made it difficult for Harry to see Cressie as often as he would have liked. Moving to London full time will no doubt make them even closer. It shows he is serious and Cressie is thrilled."
For confidential support call the Samaritans in the UK on 08457 90 90 90, visit a local Samaritans branch or visit www.samaritans.org.