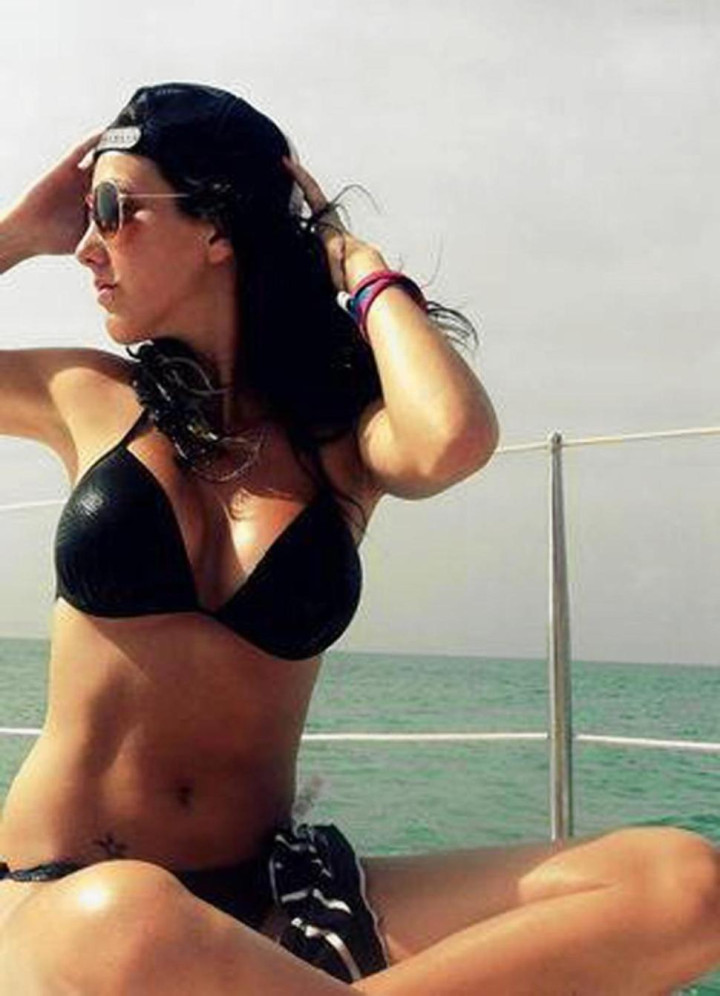 This photo of a windswept Stephanie Boudoin has led to the trainee nurse being branded the 'world's sexiest criminal'.
The Canadian student is facing a huge 114 counts of burglary and other charges for her alleged role in a massive burglary spree in Quebec.
Along with three teenage accomplices, 21-year-old Boudoin has been described as the ring leader of a 'Bling Ring' style gang - in reference to the celebrity-obsessed thieves who raided homes of Hollwood's rich and famous in 2008-2009.
But despite her chequered past, the alleged thief has earned thousands of admirers after seductive photos posted on Facebook of her emerged online.
Her popularity is similar to that of blue-eyed felon Jeremy Meeks, who earned a modelling contract from his prison cell after his mugshot went viral earlier this year.
Boudoin is expected in court on 17 November.