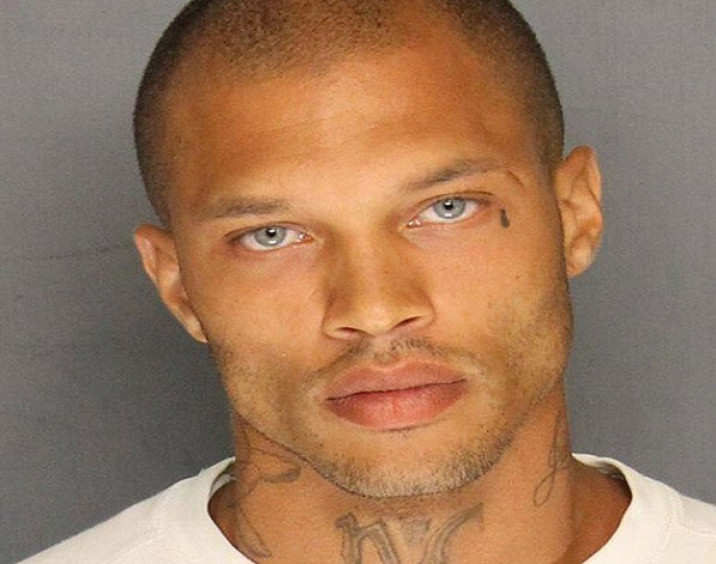 Smouldering criminal Jeremy Meeks may have a modelling contract, but he also has to face an angry wife - who is reportedly less than impressed by the army of female fans her husband has acquired.
That is according to a family friend of the Sacramento man, who might be forgiven for starting to think that life behind bars was less complicated than outside.
Meeks' friend, Simone Johnson, told local media that his wife is extremely unhappy about the "crazy things" women posted online after they gazed upon the 30-year-old's mug shot.
His chiselled features and blue eyes triggered an outpouring, as females wrote in detail about their fantasies. A typical example of the thousands of comments was: "If he broke in to my house, I quickly make him forget what he broke in for!"
As a result, Meeks – who has two children with his wife - could now be facing up to a spell spent reassuring his angry spouse, without posing in any glamorous fashion shoots.
"I wouldn't be surprised if you don't see her at all in the cameras, because she's upset," Johnson told CBS.
"She's furious. Her man is in there and people are taking it as a joke, thinking it's funny talking about his looks, saying all kinds of crazy things."
Another friend of the Meeks's has waded in by deploring the attention lavished upon the convict by his new army of drooling female admirers.
Rajanique Davis said: "People are making jokes when this is not funny at all. It's ridiculous."
Meeks was catapulted to fame after his mug shot from Stockton police station was published online and quickly went viral.
He was arrested by police after a gun was discovered in his car. Meeks was described as "one of the most violent criminals in the area."
Meeks' brother said he was keen to "learn from his mistakes" and denied he is a gangster.