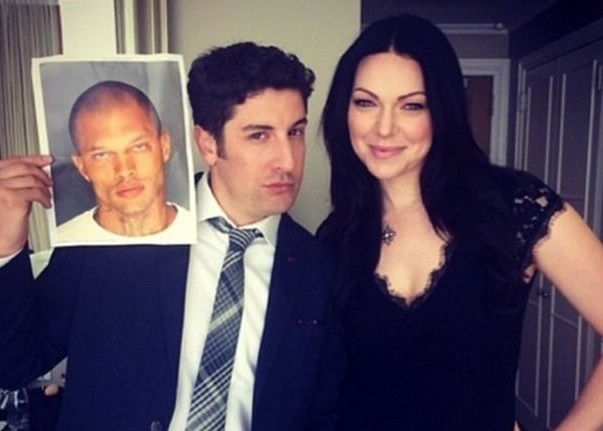 He acquired legions of female fans after his mugshot went viral and now smooth criminal Jeremy Meeks is winning over hearts in Hollywood.
The convicted felon, whose piercing blue eyes and chiselled looks made him an overnight sensation, was topic of discussion when People Magazine recently caught up with Orange Is the New Black star's Jason Biggs and Laura Prepon.
Prepon, who plays Alex Vause, the former girlfriend of protagonist Piper Chapman, on the NetFlix show, admitted that like many women she found herself swooning over the 'hottie thug'.
"Of course, we heard about that!" Prepon exclaimed when given the now-infamous mugshot.
"It's his eyes," she said of the striking convict. "I think he'll do just fine in prison with that teardrop on his eye. Just a little prison eye candy."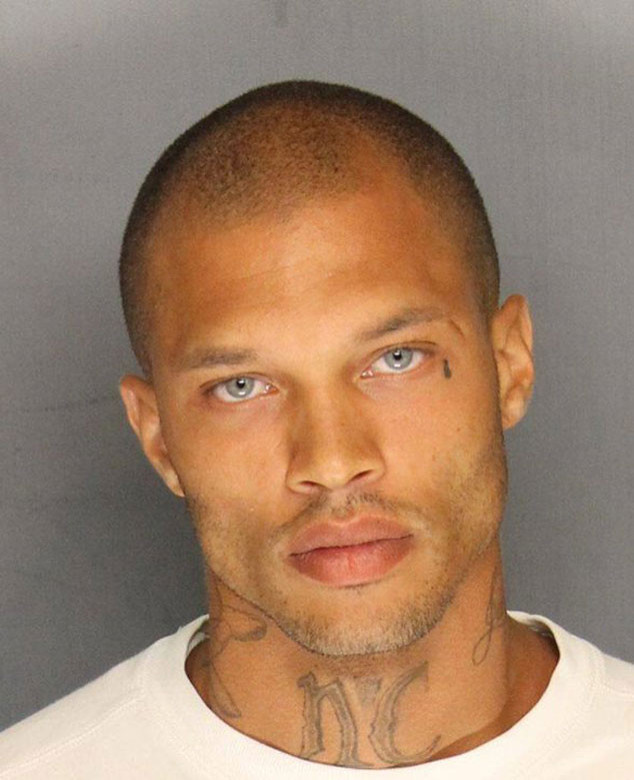 And it was not just Prepon crushing on Meeks.
"Look at the jawline! I mean, wowza!" Biggs said before joking: "If I was his victim, and that was the last face I looked at in my life ... could be worse. Could be Charles Manson, or it could be this guy."
But while he showered Meeks with praise, Biggs, who also starred in American Pie, made sure to mention another not-so-flattering image of the 30-year-old making the rounds online.
"Did you see the other picture that was posted of him, though? That one sort of debunked this picture. But this is a pretty damn good photo. I'm just saying."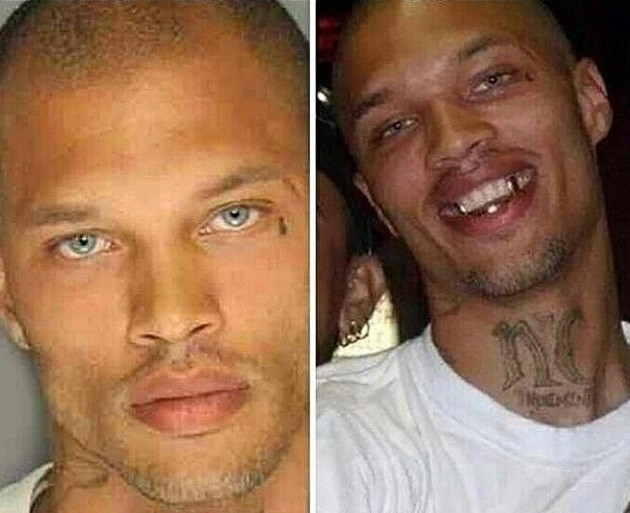 Meanwhile Meeks, who was arrested alongside four other men in connection with a spate of shootings and robberies in Stockton, California, has caught the eye of a few modelling agencies.
According to TMZ, California-based agency Blaze Models is keen to put the father-of-one on their books and thinks his 'gangster chic' could earn him $15-30K a month.
But despite his social media fame, Meeks, who remains in the San Joaquin County Jail on $900,000 bail, just wants the world to know that he is innocent.
"I appreciate [the attention] but I just want them to know that this is really not me," he said. "I'm not some kingpin."