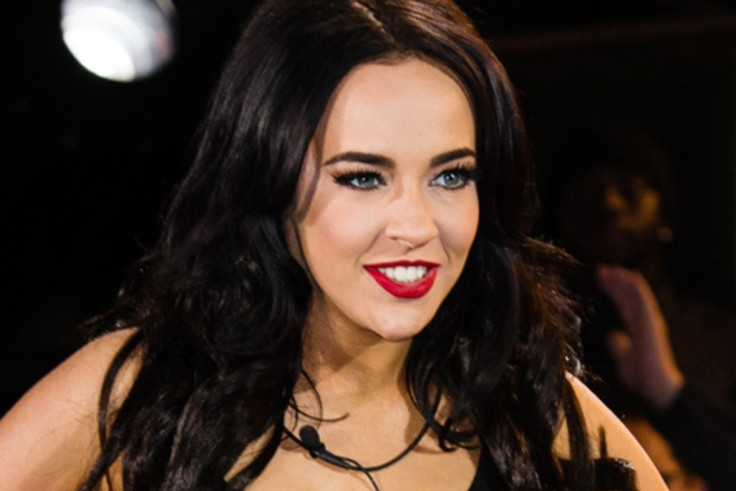 Celebrity Big Brother star Jeremy McConnell has spoken out after his ex-girlfriend Stephanie Davis reportedly announced her pregnancy. In an Instagram message, Davis, 23, alleged that she was dumped by McConnell after telling him the baby news but he has refuted this claim and vows to support the actress if she gives up her partying lifestyle.
The former Hollyoaks star is yet to confirm her pregnancy and McConnell, 25, does not appear to be certain. In his Twitter message posted on 17 May, McConnell said: "First of all, I think it's ridiculous this being on social media as its no ones business. But this is what iv to deal with, and clear my name.
"Just to clear if what is circulating is true, I'll always be responsible for my actions and I explained to Steph I'll speak to her, and do everything for her, if she stops drinking and partying knowing she's 'pregnant'. I'm sick of tit for tat but I won't let anyone slander me, I haven't been ideal in the relationship what so ever, I'm trying to move on peacefully, it's a shock to most, but a kid can't fix a broken relationship."
In her now-deleted Instagram pregnancy announcement, Davis allegedly said she loved the Beauty School Cop Outs star "unconditionally" but he put her through "a week of hell". She adds: "I still kept my phone so I could help him, find out I'm pregnant and he says he doesn't love me anymore and blocked. Heartbroken. Pain I can't understand or deal with... He won't be there only for the baby."
The former couple began dating while appearing on the 17th series of Channel 5's Celebrity Big Brother in January 2016 but are believed to have split earlier in May. Shortly after McConnell posted his message on Twitter, Davis tweeted: "Big day tomorrow #strong #onmyown #butlookingforwardtoit #keepingmegoing #bigdaysweet dreams all xxxxx lots and lots of love."