Stephen Hawking has won permission to take health secretary Jeremy Hunt to court over proposals to reform the NHS which Hawking says amount to "back-door privatisation".
The world-renowned physicist has been granted a full judicial review of Hunt's plans to introduce Accountable Care Organisations (ACOs). The plans put a local area's NHS bodies under a single budget run by one organisation.
Critics fear that this could lead to a "Trojan horse" effect with private firms gaining enormous power within the NHS to provide whole areas of care as well as controlling the allocation of money.
In the latest stage of the long-running feud between Hawking and Hunt – which stems from the professor's fears that the NHS is in crisis because of "political decisions" - Hawking and his campaign group JR4NHS have been granted a judicial review.
The review will proceed to a full hearing "as soon as possible" after 14 March, according to the campaign group.
Dr David Wrigley, the chair of doctors in Unite and a member of the British Medical Association's council, welcomed the news. He warned that ACOs would have a "huge" impact on healthcare systems.
He told the Independent: "It is absolutely vital to have a judicial review as it [the proposal] was going to be pushed through parliament with no vote and no scrutiny.
"It is welcome news that parliament and patients may get a chance to look at this as there is so little known about the impact of ACOs."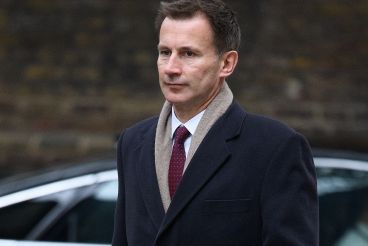 NHS England said the review was a "mistaken effort which would frustrate the move to more integrated care".
A spokesperson said: "The effect would be to fragment care and drive apart the very people who are now rightly trying to work more closely together on behalf of the patients they jointly serve."
A Department of Health and Social Care spokesperson added: "The NHS will remain a taxpayer-funded system free at the point of use; ACOs are simply about making care more joined-up between different health and care organisations.
"Our consultation on changes to support ACOs is entirely appropriate and lawful. We believe it is right that local NHS leaders and clinicians have the autonomy to decide the best solutions to improve care for the patients they know best – and any significant local changes are always subject to public consultation and due legal process."