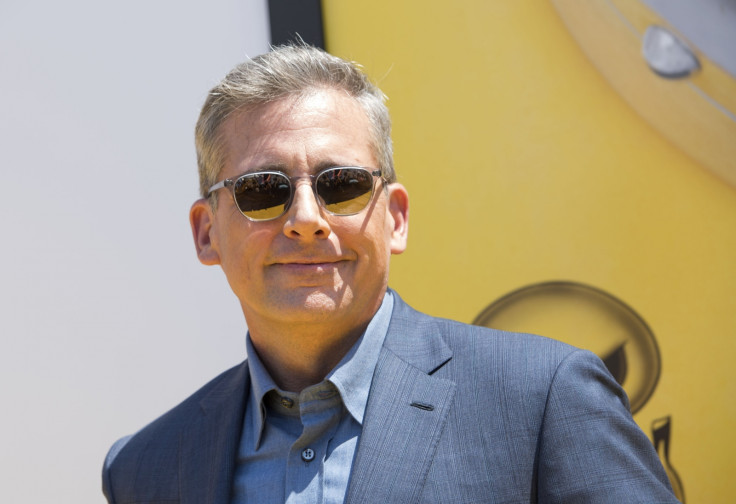 Steve Carell brings to mind the words 'goofy', 'funny' and maybe even a bit of 'crazy'. What does not come to mind are the words 'sexy' and 'stylish'. But that is just what the actor transformed into recently.
Twitter went googly-eyed over a photo of the Despicable Me 3 star in which he sported an extremely stylish look as he made his way through London. Grey hair, clean shaven, sweater, khakis and sunglasses all oozed middle-aged hotness.
"Someone plz tell me when Steve Carell got grey and turned into George Clooney's brother," one user tweeted while another joked: "Hot Steve Carell is your ex boyfriend who is honestly just doing better without you."
Others made the obvious comparison between the dapper 54-year-old and his onscreen persona Michael Scott in The Office (2005-2011).
Entertainment Tonight questioned the actor about his new-found hotness while at the premiere for Despicable Me 3 in Los Angeles on 24 June.
"I am so sick of people just looking at me for my physical attributes. It's just genetic. There's nothing I can do," he said with his trademark sense of humour, but later added that he was truly impressed by the responses.
"I'm bursting with pride. That's very nice."
On Tuesday, in an interview with SiriusXM, he bashfully listened to reactions to his photo. "That was a surprise, I wore a blue sweater and white jeans, and that seemed to do the trick.
"I just need to embrace it, 'like damn, yeah, look at that, wooh!'" he added.
"I think what's funny about it is that there's an irony to the whole thing, like that clearly I've established myself as an everyman, ordinary looking guy and then a couple of good pictures are taken and people make a thing out of it. It's kind of funny."