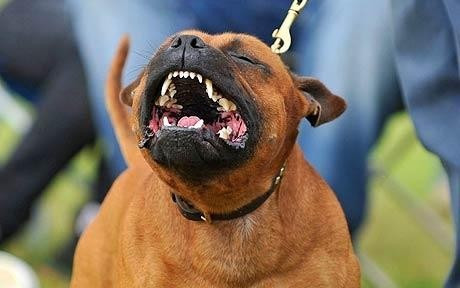 A five-year-old girl was airlifted to hospital after being attacked by a dog at a house in Etruria, Staffordshire, the Daily Mail reported.
The girl received "extensive dog bite wounds to her face" during the mauling by a Staffordshire Bull Terrier, Stoke-on-Trent police said.
Paramedics were called to a house on Pretoria Street at 10.20 on Saturday 11 July.
They found the girl with serious injuries to her face and she was flown by air ambulance to Birmingham Children's Hospital.
A spokesman for Staffordshire Police said the dog has been secured and was taken to specialist kennels, the Daily Mail reported.
At the time of writing, no further details had yet been released on her condition.
This attack follows another dog attack when a three-week-old baby was mauled to death by his father's pet terrier in Sunderland last month.
The baby was rushed to hospital but doctors were unable to save him.