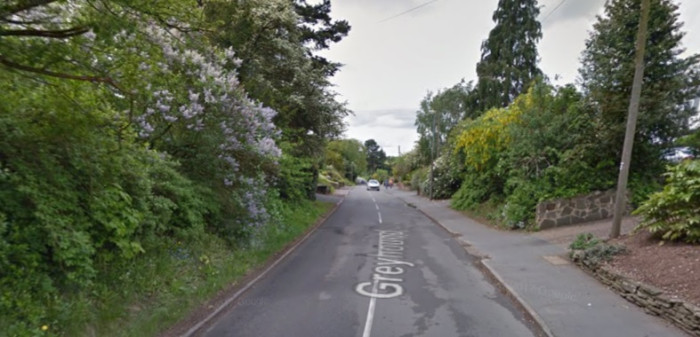 A man in his twenties is being held on suspicion of murder after a woman in her fifties and her 13-year-old son were stabbed to death at their home in Stourbridge.
Tracey Wilkinson and her son Pierce were stabbed at a property in Greyhound Lane. Tracey's husband Peter is critically ill in hospital. The suspect is thought to have lived at the house but is not believed to be a relative.
Police and emergency services went to the house at about 8am today (30th March) where they found the three victims. Tracey was pronounced dead at the scene and Pierce was rushed to Birmingham Children's Hospital, where despite frantic efforts to save him he died a short time later.
Peter Wilkinson was found in the garden with stab wounds to his chest and back.
Around 30 minutes later, at 8.30 am, a Land Rover taken from the house was intercepted by police in Norton Road. The driver rammed a police car, leaving two police with minor injuries before crashing into a wall, when the suspect was arrested.
The man is said to be known to police and the nature of his relationship with the family is being investigated.
Dudley Police Superintendent Lee Kendrick, said: "What has unfolded here this morning is horrific and heart-breaking. Police and ambulance were confronted with an awful scene: a man, woman and boy all with very serious stab injuries."
Kendrick said there was no sign of forced entry to the property and the call to police came from within the house. He added: "Our investigation is progressing and we understand the suspect was known to the family, although he is not a relative. We don't think this was a burglary or a robbery."
Peter Wilkinson is a company director of a firm that manufactures safety barriers. Tracey was described as tall, glamorous and a former ballroom dancer. The couple also have an older daughter who has been away at university.

Pierce Wilkinson was a pupil at Redhill Secondary School. In a statement on its website, the school said: "You may be aware that there was a serious incident in the Stourbridge area this morning which has affected our school community.
"Tragically one of our year 8 pupils and his mother have died and his father is in hospital following an attack in the family home. We have no further details from the police at this time and clearly their investigation is at a very early stage. We will keep people updated as we receive further information."
Anyone with information that they believe could aid the police investigation is urged to call West Midlands Police on 101.