Following husband Kevin's night out with Louise Redknapp, 43, Strictly Come Dancing star Karen Clifton has flown home to the US to be with her family.
The Venezuelan-born dancer shared a series of pictures of herself having a good time with her nieces. One of the Instagram post was accompanied by the caption "Couch full of love x #nieces #familyfirst."
She also shared another picture and wrote: "Nothing beats a good belly giggle with my girly girls
#lovemyfamily"
This is the first Christmas that the estranged couple will be spending apart as their two-year marriage hits a rough patch.
While Karen is in New York, Kevin, 35, will be with his own family in Grimsby during the holiday season.
"Karen will fly to New York and spend [Christmas] with her family while Kevin plans to travel up to Grimsby to be with his," The Sun previously quoted a source as saying.
The insider added: "Right now they are just trying to get through the last two weeks of Strictly and then need some space,
"They will get back together after Christmas and decide what they are going to do.
"Right now their marriage hangs in the balance and their future together as a couple looks very uncertain."
Kevin was spotted at a London bar with former Eternal star Louise on Monday (18 December), the same day the pair attended the Cinderella ballet in the city.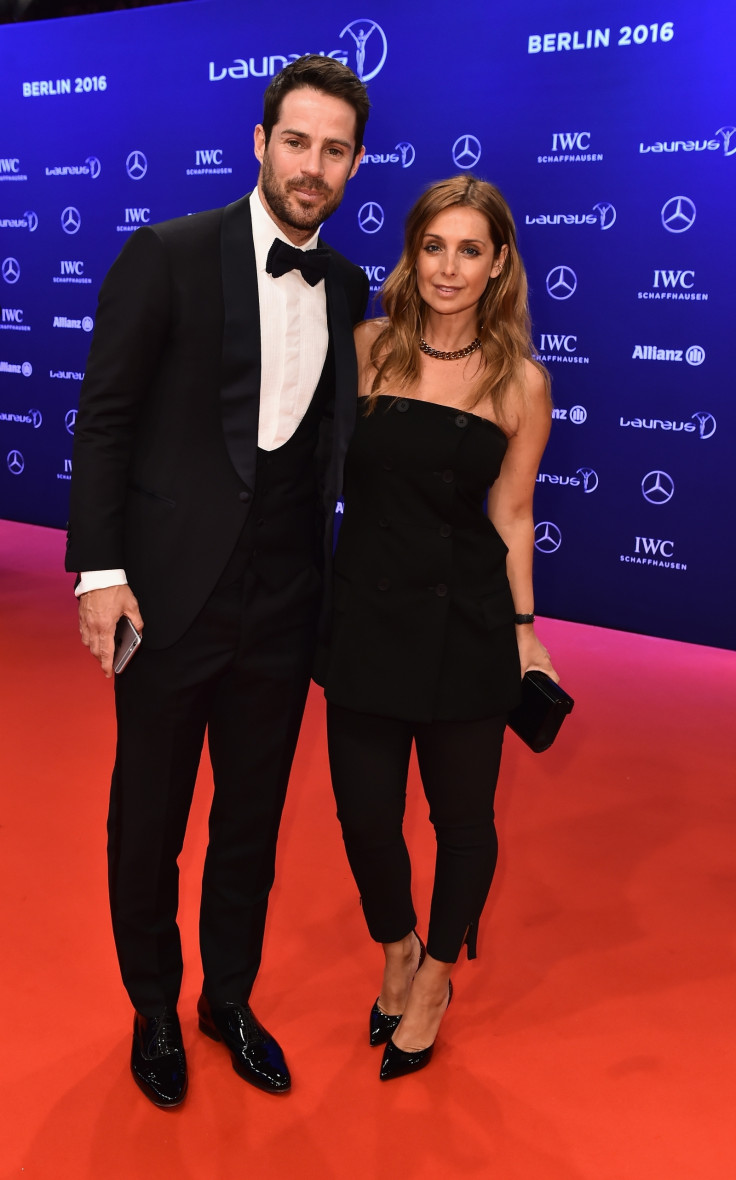 The two were dance partners in the 2016 series of BBC1's Strictly and their growing closeness during the reality show is said to have worried both Karen and Louise's husband Jamie, 44.
The former footballer is believed to have made a worried phone call to Karen over concerns his wife and the pro dancer were sending text messages to each other.
The 35-year-old Karen had then warned the football pundit saying: "Keep your wife away from my husband. She's ruining our marriage."
Louise has filed for a divorce from Jamie, ending their 18-year marriage.
Last month, Karen had spoken out about her troubled marriage with Kevin and admitted that they were working to make the relationship work.
She said: "We're just a regular couple. We've been together for seven years and like any other relationship you have your ups and downs and nothing is ever perfect so you make it work."
"We just need to keep pushing. Relationships take work. It's not as easy as you think, especially being in a job like Strictly," she continued.