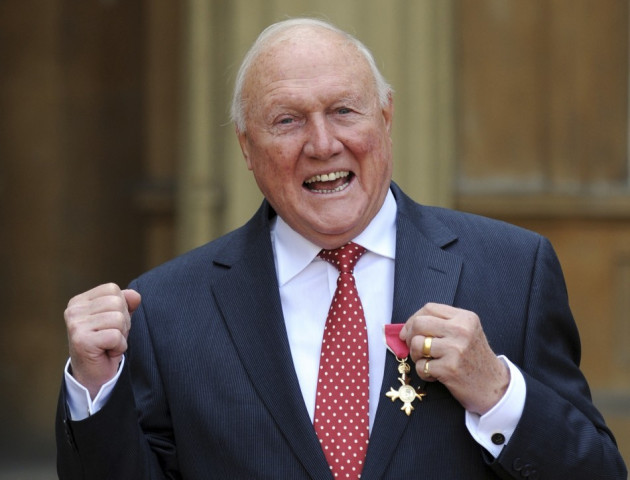 Veteran BBC broadcaster Stuart Hall has pleaded not guilty to three counts of indecent assault involving girls aged between nine and 16.
Hall, 82, from Wilmslow, Cheshire, was arrested at his home in December by Lancashire Police for the incidents which were alleged to have taken place in the 1970s and 80s.
He pleaded not guilty at Preston magistrates court and has been released on bail. He is due to appear at crown court on 16 April.
Police say the alleged offences took place between 1974 and 1984.
Hall has been suspended from his duties at the BBC in the wake of the allegations. A spokesman said: "In light of the very serious nature of these charges Stuart Hall will not be working at the BBC while the police continue with their inquiries."
Following his arrest, Hall criticised the police and criticised "leaks to the media" which gave misleading information about his case.
His solicitor Louise Straw read a statement on his behalf to BBC Radio 5. It said: "Stuart Hall is innocent of these charges. It is a matter of concern that in the week following the publication of the Leveson report, there appears to have been systematic leaks to the media which have given a misleading impression of what this case is about.
"Stuart Hall was not afforded the opportunity to attend voluntarily at the police station. In due course, the decision that he should be arrested will be the subject of some scrutiny."
Hall is best known for his distinctive commentating style and has been a broadcaster for the past 50 years. In December 2011 he was awarded an OBE in the Queen's New Year Honours list for services to broadcasting and charity.