Souness: Real Madrid Represent Similar Attraction to Manchester United for Suarez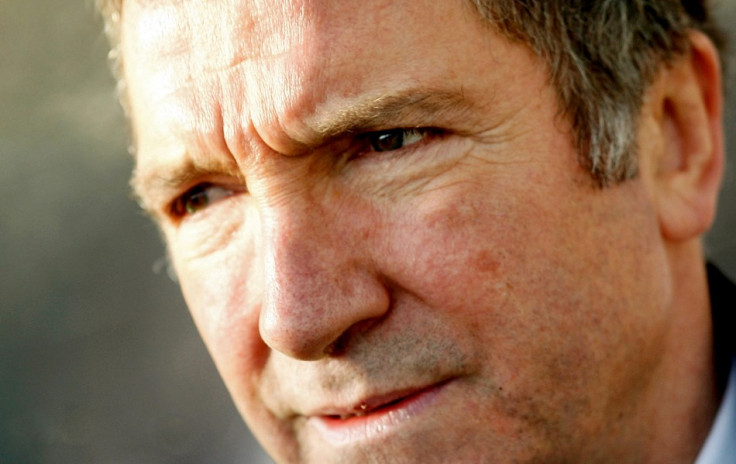 Liverpool's hopes of qualifying for the Champions League would be in crisis should Luis Suarez leave the club this summer, according to Reds legend Graeme Souness.
Suarez confirmed last week his desire to leave Anfield after constant vilification at the hands of the English media following a series of controversial on-the-field incidents.
The Uruguyan scored 30 goals in all competitions for Liverpool last season, finishing second in the PFA Players' Player of the Year vote and spearheading the club's vain assault on closing the gap to the Premier League top four, which ended with a seventh place finish.
Souness believes any hopes of penetrating that top four, and thus qualifying for the Champions League for the first time in four years, rely on Suarez remaining on Merseyside.
"It is upsetting for Liverpool supporters as he has been a star, his goals have been vital," Souness told Sky Sports.
"Going forward, they want to get themselves into the Champions League again and that would be doubly difficult if they did not have Luis Suarez."
The main source of Suarez's discontent at Liverpool regards the English media, which the 26 year claims has made him scapegoat despite a myriad of controversial moments during his short career on British shores.
After becoming the first Premier League player to be found guilty of racial abuse, after an incident involving Manchester United defender Patrice Evra, Suarez was labelled a cheat in some quarters after a series of simulation and handball offences.
In April, Suarez was banned for 10 games for biting Chelsea's Branislav Ivanovic, the second ban for such an offence during his career.
The ex-Ajax forward has spoken of his desire to join Real Madrid this summer, and while Souness can understand the attraction of a move to the Spanish giants, the Scot is adamant Liverpool must retain their prized asset, amid his controversial behaviour.
"I find it a wee bit strange that he is complaining about the press because as the end of the day he has got to look at himself, he has brought it on himself what he has been involved in - but there is no getting away from it, he is a star and Liverpool have got to keep him," Souness added.
"It is like a northern European, if Manchester United come knocking it is a difficult one to say no to - so it will be difficult for Suarez, it will be difficult for Liverpool and it will be an interesting scenario to see how it pans out."
© Copyright IBTimes 2023. All rights reserved.