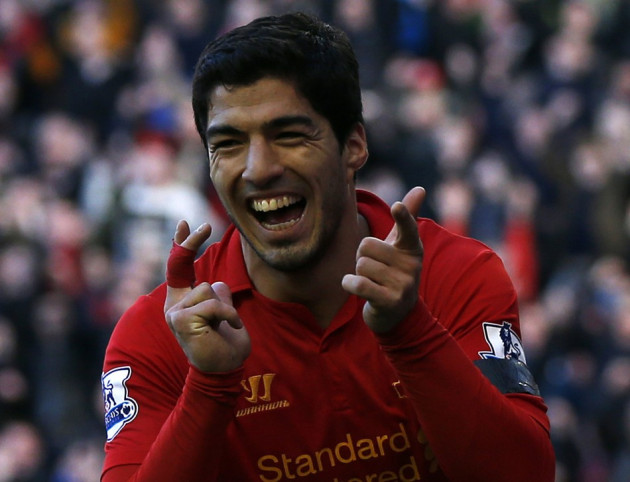 Liverpool striker Luis Suarez is still expected to return for the pre-season fixture against Melbourne Victory on 24 July unless a deal is completed to take him away from Anfield.
The Uruguayan has repeatedly stated his intention to leave the Premier League stating his discontent with the British media and desire to play Champions League football.
However, despite being linked with the likes of Arsenal, Chelsea and Real Madrid, Liverpool are yet to receive an official bid for Suarez, and the 26 year old says he will be forced to join the club's pre-season preparations should a side not submit an offer for his services in the next 10 days.
"There have been no offers yet, but Liverpool know exactly what is going on and what I want," Suarez told Uruguayan radio station Sport 890.
"My agent is in charge, he knows what I want, I am resting and relaxed. I am due back in about ten days, on the 21st of July (for the friendly with Melbourne Victory)... a phone call could change everything.
"It's good to know that I am still valued by teams like Arsenal," he added. "Friends call me up to ask if I am moving to Chelsea, to which I laugh.
"Don't believe everything you read or hear! I am sometimes off the grid. I don't even know where my phone is sometimes."
Despite scoring 40 goals for club and country last season, Suarez's campaign will be remembered for all the wrong reasons with accusations of cheating being followed by a 10-match ban for biting Chelsea defender Branislav Ivanovic.
The ban was the second substantial punishment handed to Suarez during his two-and-a-half year spell in English football, after he was given an eight-game ban for racially abusing Manchester United's Patrice Evra.
Suarez's contract at Liverpool runs until 2016, but the Merseysiders are adamant the ex-Ajax forward is not for sale.