Efforts to quash a huge fire at a metal recycling plant in Birmingham have entered a second day after towering flames consumed 800 tonnes of stacked recycling materials. West Midlands Fire Service was called to the blaze, which was sparked at an industrial unit on Clarel Avenue shortly after 2pm on Tuesday (29 March).
An enormous plume of acrid smoke could be seen from miles across the city centre and beyond as 100 firefighters fought the blaze from 17 fire engines, using a nearby river as a source of water. The tower of smoke spiralled so high the fire service was forced to warn Birmingham Airport.
Up to 800 tonnes of mixed plastic, rubber and metal went up in flames, West Midlands Fire Service said, in a fire thought to have been started accidentally.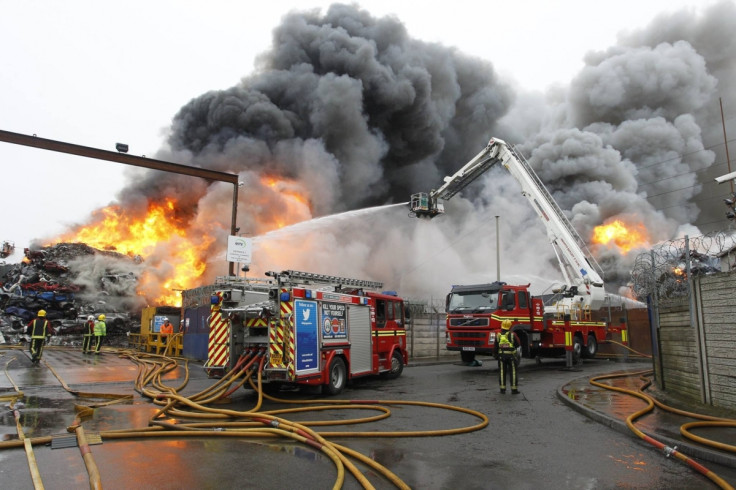 More than 4,000 homes in the Saltley, Sparkhill and Small Heath were left without power for several hours on Tuesday after power cables positioned precariously close to the fire meant supplies had to be cut. Electricity was later restored on Tuesday night.
The operation to douse and secure the site has wound down overnight but firefighters are likely to remain at the scene on Wednesday (March 30). Nearby residents and businesses are also expected to be able to return to their homes and premises after they were evacuated at the height of the threat posed by the fire.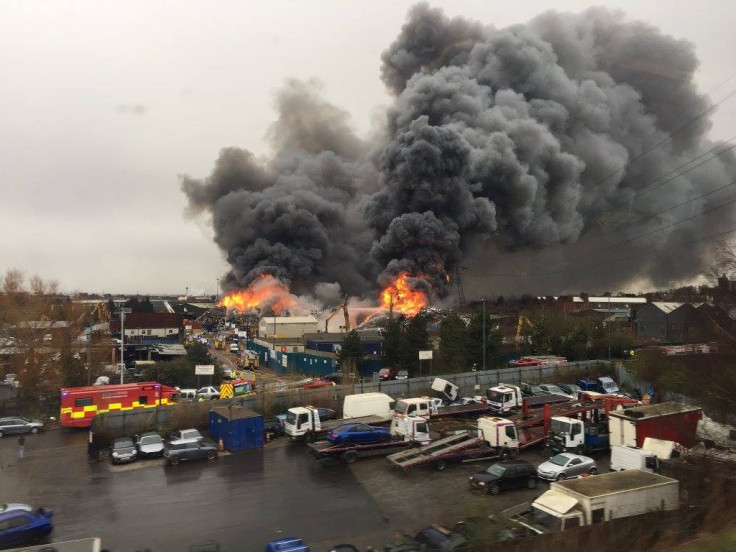 "Firefighting has continued through the night, with around 70 firefighters making good progress at the scrap site in spite of some challenging conditions," West Midlands Fire Service wrote on its Facebook page.
"We're likely to remain there for a good part of today (Wednesday), although expect to be further scaling down resources soon. One of our main priorities this morning is doing all we can to help local businesses and their staff return to their premises. We'd like to thank everyone in the local area for their ongoing support and understanding."