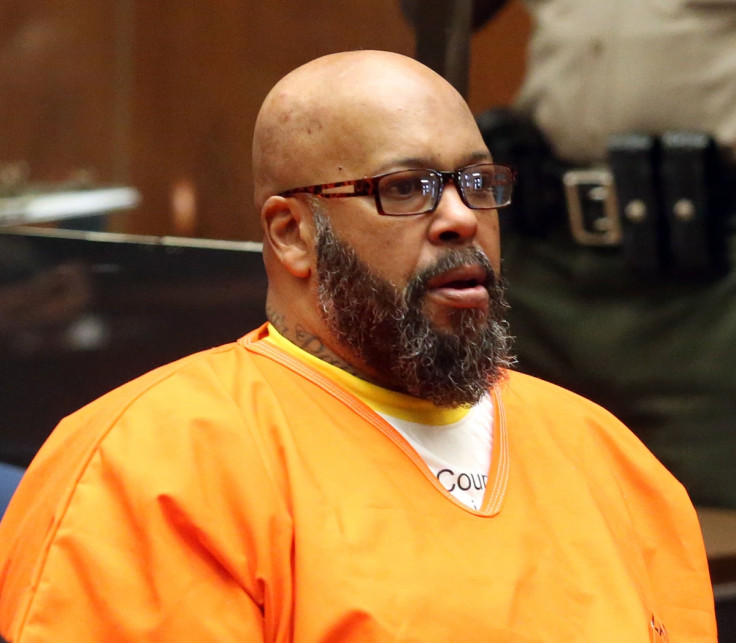 Accused murderer and rap music producer, Suge Knight, has sued singer Chris Brown along with a California nightclub for failing to protect him from being severely wound in a shooting at the club.
The Los Angeles suit — which also includes singer Pia Mia — claims that the singers and the 10ak club where Brown and Mia hosted a party before the MTV Awards, failed to take adequate security measure the night of the attack in August 2014.
The lawsuit alleges that Brown was "a known gang associate with a history of violence" and a "well documented track record" of hosting events where violence has erupted, meaning that the singer and club should have taken extra precautions to ensure that no one was carrying weapons, reports NBC News.
Knight and two other people were wounded in the shooting. The Death Row records co-founder was struck six times in the stomach, chest and left forearm. Knight has claimed that he was singled out in a planned "hit" that night by rapper Dr. Dre.
Years ago, Knight sued another musician — Kanye West — and a nightclub in a similar case, after Suge was shot in the leg at a Miami Beach party hosted by West in 2005. The judge found for West, saying that there was no credible evidence that West could have predicted a shooting at the party.
Suge "Marion" Knight has long been linked to violence. He was in a car with rapper Tupac Shakur when Shakur was fatally shot in 1996 on a Las Vegas street. A case investigator believes the shooting was arranged by rapper P Diddy as kind of a "preemptive strike" before Diddy believed Knight was going to try to kill him. Knight held Diddy responsible for the earlier death of a friend.
Knight's current suit seeks to recover all of his past and future medical expenses as well as general damages. The rap music producer is awaiting trial on unrelated criminal charges of murder and robbery .