Blac Chyna and Rob Kardashian engagement: Has she put her future husband on a wedding diet?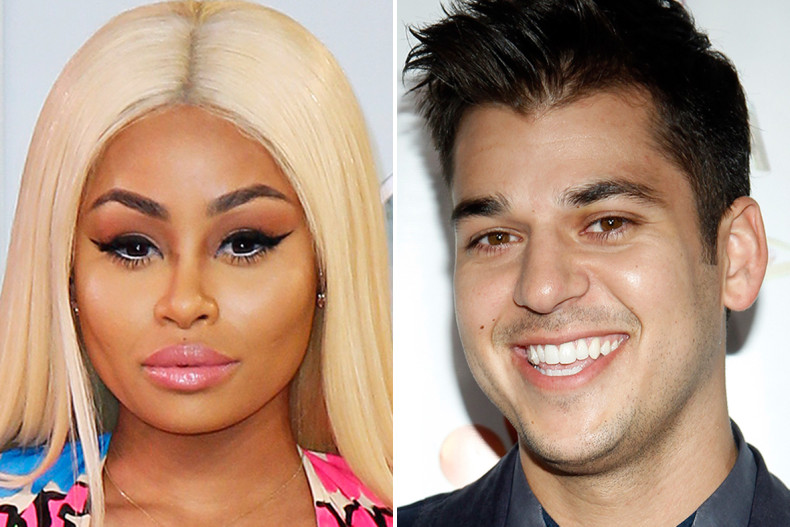 Blac Chyna and Rob Kardashian have only just got engaged but the former exotic dancer has wasted no time in trying to get her future husband in shape. The 27-year-old star has stepped up her fiancé's fitness regime by signing him up to her own fitness boot camp.
In a series of videos posted on Snapchat, she revealed that his goal is to lose 40-50lbs before her birthday, which is five weeks away. She will do her part to help him reach his goal weight by putting him on a strict workout regime.
The clips shows Chyna documenting his current weight by getting him to step on the scales before they come to a verbal agreement that she will train him for the next five weeks. Revealing his stats, he tells the camera: "Rob Kardashian, 250 pounds, 6-1." When his partner asks his goal weight he responds: "210, 200" which she considers "perfect".
In later videos he is left breathless and dripping with sweat after she puts him to work on the treadmill for a steady warm-up followed by an intense run.
Kardashian is said to have gained more than 100Ibs in the past three years. His weight is believed to have been the catalyst for his depression. After being a no-show at his sister Kim's wedding in 2014, it looks like he wants to make sure he is in good shape for his own big day.
Earlier in April 29-year-old Kardashian stunned fans when he proposed to Chyna with a seven-carat diamond ring after just three months of dating. He had found love again with the fashion designer after failed relationships with Rita Ora and Adrienne Bailon. Although his family is said to be fuming about the impending nuptials, Ben Baller, the man who designed the huge rock, says that the couple couldn't be happier.
"She was really going crazy over the ring. She loves it. $325,000 (£231,000) is pretty close to what he paid, but it could have been a lot more because of the clarity. It's hard to manipulate that kind of radiance on a diamond," he told E! News.