Suicide Squad: Jared Leto becomes real-life Joker on set, playing disturbing pranks on co-stars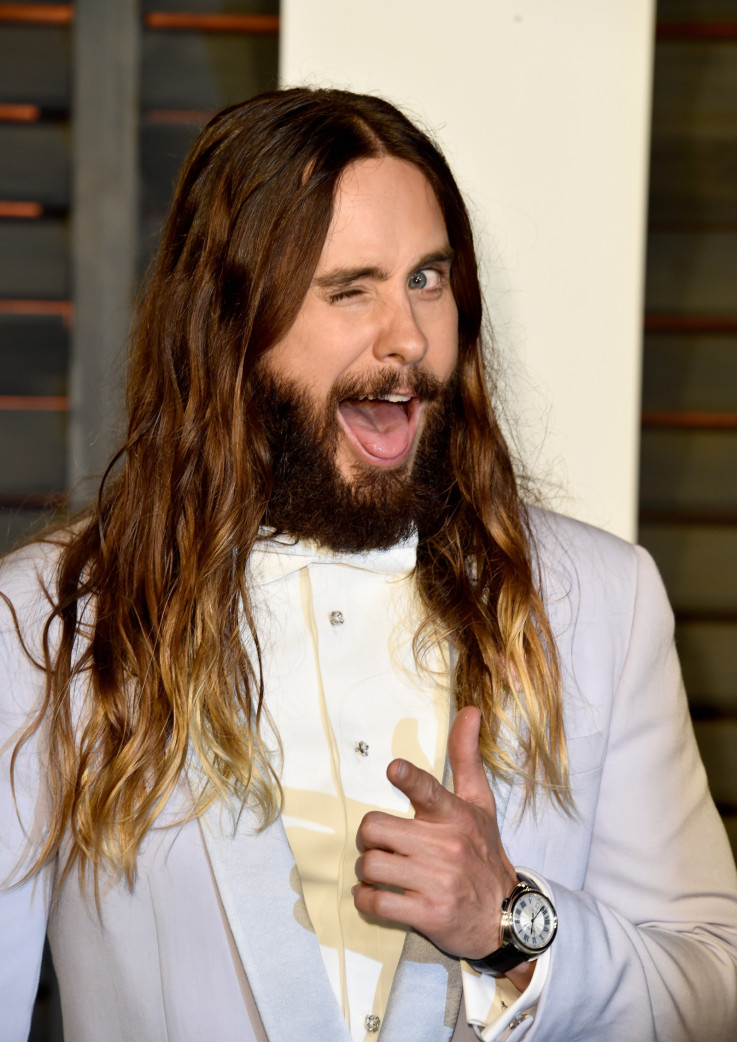 Leto has already undergone a drastic physical transformation to play The Joker, cutting off his signature ombré hair and opting for a cropped green haircut.
Pascal Le Segretain/Getty
We all know Jared Leto can be dedicated when it comes to getting into his roles for movies.
Across his filmography including Fight Club, Dallas Buyers Club and Chapter 27, the Oscar-winner has lost and gained weight multiple times just to get into character.
But it seems like he is taking things to a whole new level as production gets into full swing for Warner Brothers film Suicide Squad.
Talking to E! Online recently, actor Adam Beach, who plays Slipknot in the movie, revealed Leto likes to play creepy and unexplained pranks on his fellow co-stars on set, mimicking the crazed mindset of his character, supervillain The Joker.
"He sent [co-star Margot Robbie] a nice love letter with a black box with a rat in it — a live rat," he told the publication. It was beautiful. Then he sent bullets to Will [Smith] with a letter."
Which does at least make a little sense given Smith is cast as professional assassin Deadshot in the movie — but it's still a little ominous, nonetheless.
The special presents were not just reserved for a select few involved in the film, either. Beach goes on to reveal that one day when he had to be absent from shooting, Leto sent the cast a dead hog accompanied with a video message filmed by the Requiem For A Dream star.
"Basically, what he said was, 'Guys, I can't be there but I want you to know I'm doing my work as hard as you guys'," Beach recalled.
"The video he showed is in character. It blew our minds away. Then we realised that day, this is real." Beach didn't mention what happened to the hog...
Leto's strange gift-giving is not the only unusual thing about the Suicide Squad set either. Beach went on to detail how director David Ayer actually has a therapist present on set in case the actors get a little stuck inside their characters' minds.
"We kind of have like a therapist on board if you fall off the wagon and really are villainous. There's a friend of [Ayer's] that's very unique in making sure we have our ground," he said. "Us actors explore very fine thin lines going to the dark side and he wants to make sure we finish a movie and don't disappear somewhere and then don't show up for work.
"David is all about realism, so if your character is tormented, he wants you to torment yourself. He wants the real thing..."
The eagerly anticipated DC comics-based film will be out in UK cinemas on 5 August 2016 and also stars Divergent's Jai Courtney, Joel Kinnaman, Viola Davis and model Cara Delevingne.