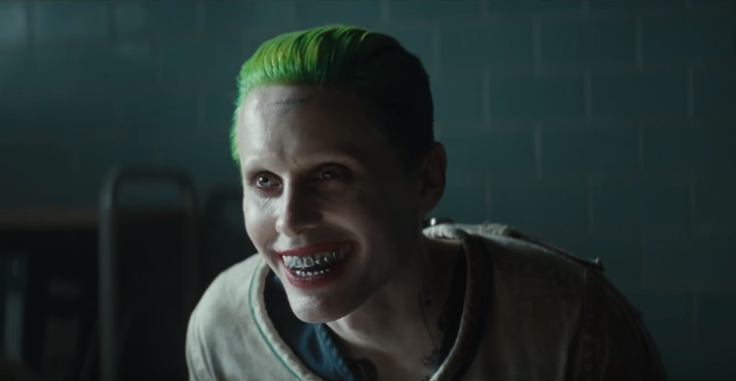 Warner Brothers has revealed a new trailer for the upcoming Suicide Squad film at the 2016 Comic-Con in San Diego on 21 July. The studio has been creating character specific videos to give fans a better idea of the film's anti-heroes but the most recent one focusing on Joker (played by Jared Leto), had one big reveal – a steamy kiss between him and Harley Quinn (played by Margot Robbie).
In the minute-long trailer, Mr J first asks "Where is she," referring to Quinn, and later interrogates one of the guards from the prison where she is being kept. "Blah, blah, blah. All that chit chat's gonna get you hurt," he tells the man. "I can't wait to show you my toys."
In the DC Universe, Joker and the baseball bat-wielding baddie share a roller coaster romantic attachment but going by the new trailer, their crazy attraction may play a big role in the movie.
Even the Harley Quinn-centric trailer hinted at something similar. In the elevator scene, she receives a text: "I am close to ready" and the image of the sender resembles Joker with its green hair and pale face.
At Comic-Con, Hot Toys which has partnered with the movie to produce action figures, released one new collectable that could hint at even more movie spoilers. The toy shows the Joker dressed in Batman's suit, which is now covered in graffiti and was labelled the "The Joker: Batman Imposter Version", which begs to question how he got his hands on it?
Suicide Squad is set to release in theatres on 5 August and recent reports suggest that the film could earn close to $140m (£105m) in its opening.
Watch the new Joker trailer of Suicide Squad below: