Harvey Specter had to part with something very close to him, Mike Ross nearly got stabbed by Frank Gallo in prison and things were finally getting back to normal to some extent, at Pearson Specter Litt, in episode 2 of Suits season 6.
Prison life does not suit Mike too well, and in The Accounts Payable episode he nearly got stabbed by Gallo, who has a grudge against his former mentor Harvey. The new convict was lucky to be saved by the guards in the nick of time. Although Harvey has vowed to help Mike by transferring Gallo to another prison, the former lawyer's future at Danbury penitentiary is risky.
Elsewhere, PSL is slowly recovering from the initial setback, and Jessica and Louis came close to settling the lawsuit until A Elliot Stemple stepped in. Elliot, asked for Harvey's most prized possession, a painting made by his mother, as a settlement. After a lot of negotiations, Harvey had to part with his mother's memory to save PSL.
Warning: Potential Spoilers Ahead
The upcoming episode of Suits season 6 will find Mike trying to keep his distance from Gallo in order to remain safe, but it will prove to be a difficult task. Judging by the promo for the episode, The man may go after Rachel to get back at Mike and Harvey.
Episode 3 is titled, Back on the Map, which will air on 27 July at 9pm EST on USA Network. The official synopsis reads as follows:
Mike tries to remain safe without breaking Danbury's unwritten rules; Jessica and Harvey try to land a whale; Louis searches for an office tenant; and Rachel faces a fellow student.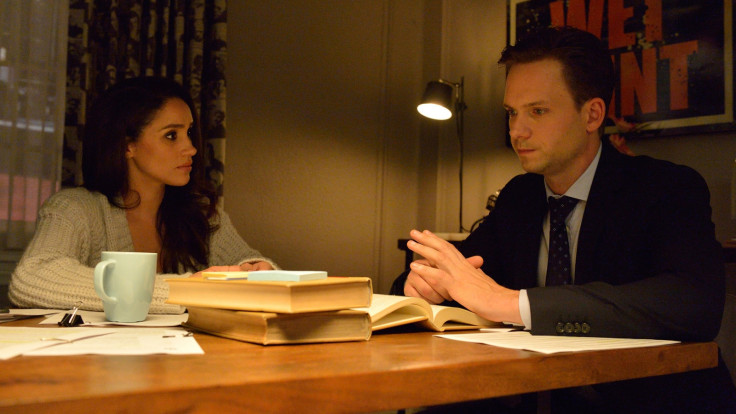 The promo for the episode shows Mike telling his warden, "I just want to get out of there alive". We witness a meeting between Harvey and Mike, where the PSL lawyer gives Mike some bad news about his enemy on the inside. "Gallo's in here because he's cut a deal," says Harvey. "He is not going anywhere, and neither am I, unless its in a body bag, " Mike yells back in frustration.
Gallo will take the rivalry a step further, as he tells Mike, "If I can get to Harvey through you, that must mean I can get to you through somebody else!" The promo ends with Rachel opening a door. Given that Frank has Rachel's number, and has already tried to use her name once to get to Mike, there is definitely concern for Rachel's safety.
Will Galo hurt Rachel to get to Mike and Harvey? Only time will tell. Paul Schulze, who plays Frank Gallo, spoke to E News about his character's beef with Harvey and now with Mike. He explained, "Frank, he's been around. He's kind of a wizened, tough, manipulative critter. [He] doesn't like where he is and blames Harvey, to some extent, for it. Or certainly Harvey is on Frank's list of people he would love to see feel a little pain. Mike's sudden proximity to Frank is very intriguing to Frank. Frank is going to take full advantage of their proximity."