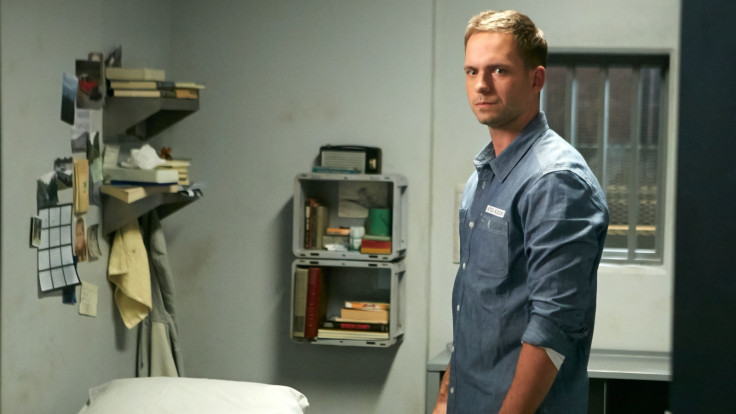 Suits season 6 returns with its pre-summer finale episode, wherein Harvey Specter will contemplate getting Frank Gallo out of prison to protect Mike Ross. Episode 9 is titled, The Hand That Feeds You, will air on 7 September(Wednesday) at 8pm EST on USA Network.
According to the official synopsis, "To protect Mike, Harvey contemplates returning Gallo to the streets; Jessica and Rachel have Bailey's case re-opened and Louis faces his anxiety about Tara."
Click here to watch Suits season 6 via live stream on the USA Network. You can also watch the episode online by clicking here (only in the US).
A promo for the episode opens with Jessica Pearson blasting Leonard's Bailey's former lawyer. Jessica says, "A man's life is on the line!" However, the lawyer says that she did her best to defend him, but Jessica adds, "That's where you are wrong!
In the next scene, we see Frank Gallo threatening Harvey. Gallo says. "You hang me out to dry on this, I am putting Mike in the ground!" Following this we see Mike and Harvey arguing about some papers. Mike says, "I didn't sign on to get someone killed?" Harvey replies, "You signed on to get yourself out!" Looks like Mike's release from prison will not come easily.
Gabriel Macht, who plays Harvey Specter, spoke to TV Line about his character's demons and how getting Mike out of jail will turn a page in Harvey's life. He said, "We always hope that characters can evolve and grow and mature properly and learn something about themselves so they can come out of a situation that's potentially sticky and/or extremely uncomfortable.... Look, I would love for that to be the case with Harvey. "
Macht added, "I still think he's got a lot of other demons in the closet that he's dealing with. Maybe he'll figure this one out, but he still has abandonment issues, control issues, type-A power issues. We'll see, if and when he gets Mike out of jail, whether this really does turn a page in [Harvey']s life."