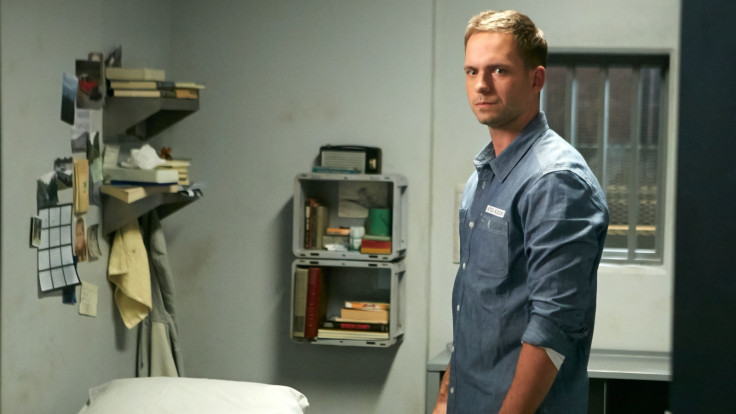 Suits season 6 summer finale is just one episode away and there is immense drama surrounding Harvey Specter, who is trying to get Mike Ross out of prison. Episode 10 is titled, P.S.L. which will answer numerous queries playing on the mind of fans including when will Mike Ross get out of jail? Will Rachel Zane and Jessica Pearson save Leonard Bailey? Or, can Pearson Specter Litt (PSL) keep their clients on board?
Here is the synopsis for episode 10, which is set to air on 14 September at 8pm EST on USA Network.
In the previous episode titled Borrowed Time, Mike cleared the air and told Kevin that he was providing information about him to Sean Cahill, which ended with the former lawyer getting punched in the face. But Mike and Harvey successfully convinced Kevin's wife Jill to turn on her father, William Sutter, who has been charged with insider trading.
Since, Mike was the one responsible for Jill revealing the information, his deal with Cahill, about getting out of prison would remain intact.
The episode ended with Mike calling Rachel and saying that he is coming home soon. But will it be that easy? The synopsis for the upcoming episode hints at Harvey pulling certain strings to keep Mike safe from Frank Gallo.
Episode 9 titled, The Hand That Feeds You, will air on 7 September at 9pm EST on USA Network. The official synopsis for the chapter reads as follows:
Previously, Patrick J Adams who plays Mike had hinted at how long his character would stay in Danbury Federal prison. He told ABC news back in June, "All I know is what we shot so far and I'm still in prison. They're committing to it. We're committing to it as a full storyline. Do I think it's going to be a full two years' worth of the show? My guess is probably not."
Adams further added: "We have no knowledge of him getting out as of yet. But that's not abnormal. We don't know what's happening.... We don't know what's going to happen until we start shooting."
The best guess until now is that Mike could get out of prison in the summer finale of Suits season 6.