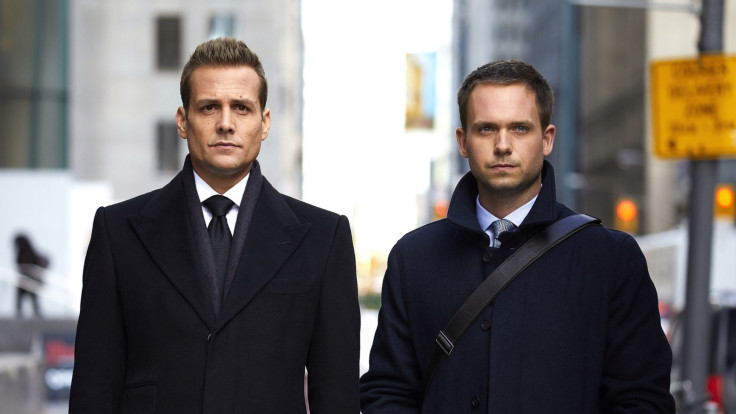 Suits season 7 is slowly inching towards its summer finale and the drama around Mike Ross' prison case and Alex Williams involvement in the same case is getting interesting.
Episode 7 is titled, Full Disclosure, and will air this Wednesday (23 August) at 9pm EST on the USA Network. According to the episode description, Alex will clean to Harvey Specter, who figured out that his new employee/ friend is hiding information about the prison case in the previous episode.
Also, Donna, who learned about Harvey's relationship with Paula in episode 6, will face struggles to balance her work and personal life. Here is the full synopsis for episode 7:
Harvey learns the scope of Alex's involvement in the prison case, while Mike races to keep it alive. Lipschitz forces Louis out of his comfort zone. Donna struggles with her work/life balance.
A promo for the episode 7 opens with Harvey and Alex arguing. Alex tells his boss, "We should be telling Mike Ross the truth" but Harvey doesn't think it is a good idea. Specter says, "You're [only] gonna give him [Mike] a match to light the whole thing on fire."
We see Mike and Harvey talking about the prison case as the former asks, "Tell me what the hell is going on? But the mentor says he is not going to do that as he doesn't trust him.
Even after Harvey questioned his loyalty, Mike is determined as he tells his fiancée Rachel that he will get the prison case reopened in criminal court in the video. But Rachel warns, "He could fire you for this?"
But the lawyer tells his to-be-wife, "If Harvey's gonna let me go, then he can let me go." Looks like the prison case is driving a wedge between Harvey and Mike's bromance.
Click here to watch Suits season 7 via live stream on the USA Network. You can also watch the episode online by clicking here (only in the US).