Watch Suits season 7 premiere live online: What is in store for Harvey, Mike, Rachel and Donna?
Mike and Rachel's career is going to become a little bit of an issue in Suits season 7.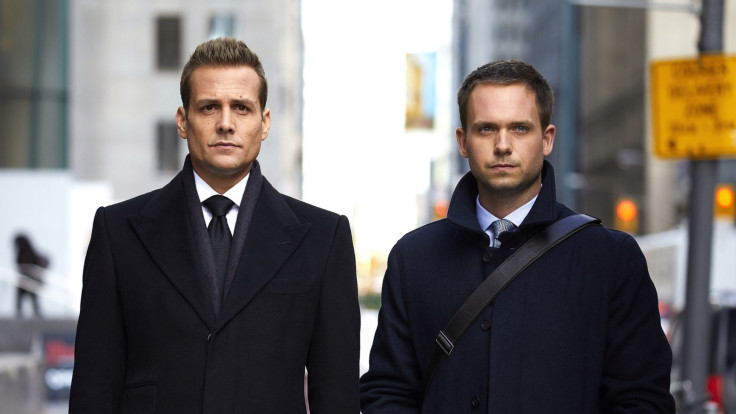 Fan favourite characters Harvey Specter, Mike Ross, Rachel, and Donna return to USA Network as Suits season 7 premieres this Wednesday (12 July) at 9pm EST.
The premiere episode titled, Skin In The Game, teases a new beginning for everyone in Pearson Specter Litt. While Harvey will step into Jessica's shoes as managing director, Mike will return to PSL as newly minted lawyer.
Executive producer Aaron Korsh previewed what is next in store for lead characters. Teasing Harvey's tough role ahead, the showrunner told TV Line, "Harvey is not an ego-less creature, so he wants to show the world he can be as good as her, and certainly that he is not the same as her. He wants to make a statement, make a splash, send a message to the world: 'I'm not her. You better get ready to deal with me.'"
"That's going to drive him early [in the season], and it'll have some pros and some cons to it from his point of view," he added of Specter's journey in season 7.
Mike is now legally practicing law, but "he's a newbie from the real lawyer perspective," Korsh noted and warned, "He's going to have some growing pains, dealing with being newly legitimate, and [the question of], 'Is his past fully behind him?'"
Also, Mike's fiancée Rachel is also now a full-fledged lawyer and according to the producer, she is going to "rise up in her stature at the firm and have some new challenges vis-à-vis the politics of the firm."
The engaged couple's professional life will create some problems in their personal life. As the EP teased that "their desire to spend time with each other versus [their desire] to succeed at the early, vulnerable parts of their careers is going to become a little bit of an issue."
Teasing more Donna and Harvey scenes, Korsh in a separate interview with TV Guide, said, "Other things emerge as the season goes and I feel like there is a lot that happens over the course of the season in the realm of Donna and Harvey. I never know how the fans are going to react, but I think there's a lot there for the fans."
Click here to watch Suits season 7 via live stream on the USA Network. You can also watch the episode online by clicking here (only in the US).
© Copyright IBTimes 2023. All rights reserved.