Suits season 6 concluded on a happy note for Harvey Specter and Mike Ross. In the finale episode, Mike cleared the bar to finally become a lawyer and was immediately offered a job in Pearson Specter Litt by his mentor.
Tara also split from Louis after their fiery argument and Donna took a buyout offer on her business venture – The Donna – but was not satisfied and found herself wanting more out of life.
The USA Network has released a promo and announced that season 7 of the legal drama will return in Summer 2017. The promo showed scenes from the season 6 finale where Harvey told Mike, "You are in... Pearson Spector Litt is too legit to quit."
The video ends with the voice over saying, "Suits new season coming this summer to USA."
Here are a few scenarios fans can expect in Suits season 7:
1. The plot for the upcoming season will revolve around how Mike, Harvey, and others will work together given their new "dynamics". Here is what Aaron Korsh told The Hollywood Reporter about Mike and Harvey's plot in season 7:
"So [season] seven is about seeing how this team is going to work together with their new power dynamics, how the firm is going to work with Jessica's absence and how Harvey is going to respond to being in a power position as opposed to the freelance superstar. Those are the questions we're discussing moving forward."
2. Amid the good news for Mike's in episode 16, characters like Louis and Donna were seen going through personal struggles. Season 7 will address all those questions as Korsh pointed out, "...we'll add in how Rachel (Meghan Markle) is going to respond to being a full-fledged lawyer and working with her fiancé, what's the answer to Donna (Sarah Rafferty) wanting more and how that plays out personally and professionally. And then with [how is] Louis (Rick Hoffman) going to handle Harvey stepping up and taking the reins and his implementations."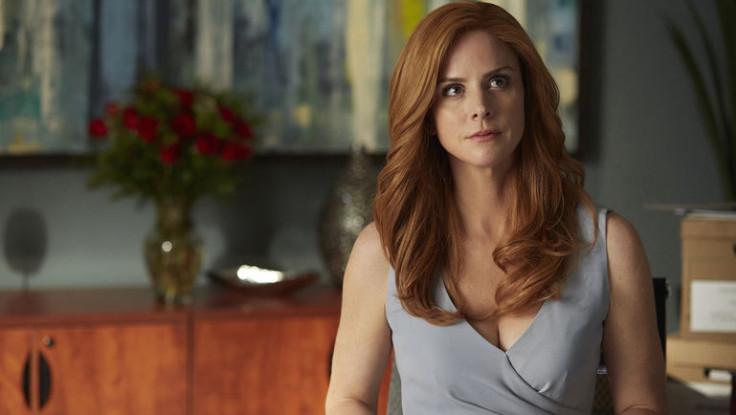 3. Actor Gabriel Macht (Harvey Specter) also recently teased that season 7 will bring back Mike and Harvey's "bromance". He told Harper's Bazaar: "They found a way to get Mike back in, because there's always openings in the law, right? So we'll see if we get back to the bromance and the light fodder of the show's early seasons. There was a bit of a tease of that in the deal Harvey makes with Mike at the end of Season 6."
4. Macht also teased whether Donna and Harvey will get together in season 7. He told the magazine, "The fans think that they want to see them together. My feeling is I'd like to see it left untold, where you never quite know: do they get together, do they not? If they do, then it's gotta be one of the last moments of the series. I don't think you put them together and then have them break up and get back together, because then it just becomes any other TV relationship. "