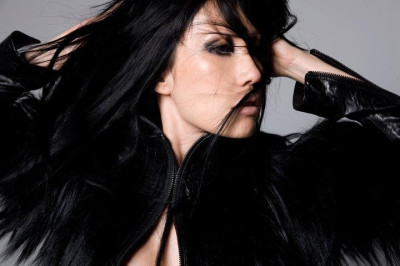 Authorities have confirmed that the charismatic leader of the City Harvest Church, Kong Hee, has been charged with fraud over allegedly using church money to fund the career of his singer wife.
The wife in question is pop singer Ho Yeow Sun, more commonly known in her native Singapore as Sun Ho.
Kong, along with four other executives at City Harvest Church, have been accused of syphoning off at least S$24m (£12m) to pay for the singer's lavish lifestyle, which includes a Los Angeles mansion.
So who is this pop star who Kong is alleged to have helped along?
Since her musical career started in 2002, Ho has gone on to release five albums, including an English-language album produced by Wyclef Jean and four No 1s on the US Billboard dance charts.
Each of the albums achieved double or triple platinum status in Asia.
Her first five English-language releases all went to the top of the dance club charts of Billboard Magazine and London-based Music Week, making her the first Asian artist in the world to score successive No 1 dance hits in the global market.
In 2004 Ho became the first Chinese singer to be invited to the 46th Grammy Awards following the success of her singles such as Where Did Love Go? and Breakout.
She performed with Wyclef Jean on the track China Wine, which saw her attend prestigious events such as the 2007 MTV Europe Awards.
For the 2008 Beijing Olympics, Sun worked together with music composer David Foster and Carole Bayer Sager to submit a song called The Light.
In 2008 Ho's last album Embrace Album was confirmed as the third biggest selling album in Taiwan in 2007 and her song Spring Smilewas ranked the No 8 "Most Popular Song of the year 2007" by Singapore premiere radio station FM933.