The US Department of Homeland Security (DHS) has suffered an embarrassing blunder, with documents detailing the impact of a simulated biological warfare attack in preparation for the Super Bowl were left on a commercial plane.
The Philadelphia Eagles sprung a major surprise to upset the New England Patriots on Sunday night (4 February), claiming their first ever Super Bowl.
Their shock, however, was minimal compared to that of a CNN employee who found the top-secret files in the pocket of the seat in front of him.
According to the US broadcaster, the documents included the phrases "important for national security" and "For Official Use Only".
The folder included a travel schedule and a boarding pass of the government scientist in charge of BioWatch, the DHS program that conducted anthrax drills in preparation for Super Bowl LII in Minneapolis.
According to the report, the exercises highlighted a number of areas that needed improving, adding one of the problems identified was that "some local law enforcement and emergency management agencies possess only a cursory knowledge of the BioWatch program and its mission".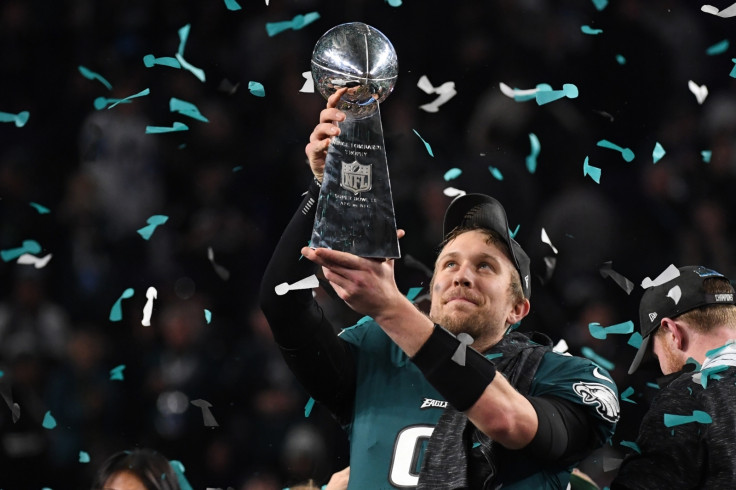 However, a DHS official told CNN that the issues singled out in the report were addressed in time for Sunday's game, adding the authorities were extremely confident about their preparation in the lead-up to the event.
"This exercise was a resounding success and was not conducted in response to any specific, credible threat of a bioterrorism attack," Tyler Houlton, an agency spokeswoman, was quoted as saying by CNN.
The broadcaster added it had opted to withhold the publication of the recovered files until after the Super Bowl, to avoid undermining the security process in place for the event.
"DHS officials argued that disclosure of some material contained in the draft reports could threaten national security, regardless of when it was published," it said.
"Based on that concern, CNN is withholding some details contained in the documents."
The DHS is currently reviewing the documents' discovery, adding that it "does not comment on personnel matters or potential pending personnel action".