The Star Wars Rebels season 2 is slowly building up to its hour-long finale, which will feature Ahsoka coming face-to-face with Darth Vader and Ezra resisting the temptation of the dark side. Kanan, Ezra and Ahsoka are headed to Malachor, where they will run into an old Sith Lord.
The two-part finale titled, Twilight Of The Apprentice will feature the return of Darth Maul (voiced by The Clone Wars' Sam Witwer). The finale will air this Wednesday, 30 March at 9pm ET on Disney XD.
Executive producer Dave Filoni and voice actor Sam Witwer spoke to Entertainment Weekly about Darth Maul and his interaction with Ezra. According to Filoni, he advocated adding a Darth Vader and Darth Maul fight scene in Star Wars Rebels. He said, "I had pointed out several times in story meetings that we have an opportunity — if we wanted to — to actually have Darth Vader fight Darth Maul. That was something that [co-producer] Simon Kinberg and I were like, 'Oooh...'
"Then there was the opponent in the story meetings who would say, 'Well, that's fan service,' and I'm like, 'Yeah.' I don't see the problem with that, but you know we were very careful that we don't just do things because they're cool. We want to do things that are story-driven," he added.
Sam Witwer, who voiced Darth Maul in The Clone Wars, said that Maul in Star Wars Rebels is more older and wiser. He said, "It's fun to wonder how much of what we're seeing from Darth Maul in this episode is him becoming more eccentric and older and wiser but also a little more frayed, versus what's play-acting. You know what I mean?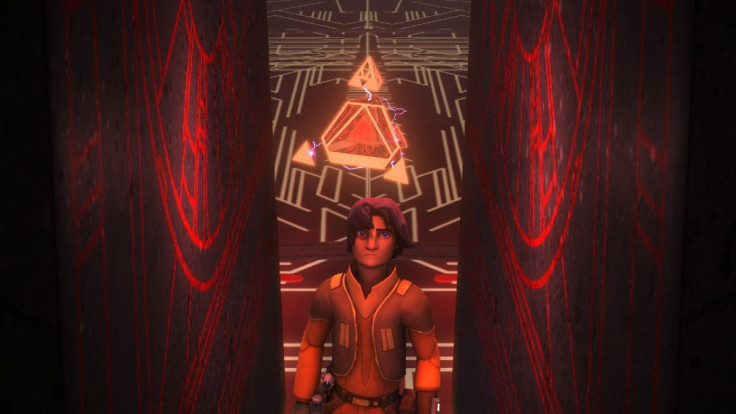 Dave Filoni also teased that Maul will be something of a mentor to Ezra in the ways of the dark side. He said, "Maul could be a fantastic foil for Ezra, a counterpointed dark-side mentor. He's not necessarily the dark-side Emperor Sith ... He's this person who has been on the dark-side, that has been thrown out repeatedly from the Emperor's hierarchy but that doesn't mean he doesn't have a lot of the same tendencies as the Emperor and have the same desire for power."
"It became a really interesting story to tell, and a challenge, because at face value, Maul isn't a guy you look at and go, 'I trust you, devil-looking guy with horns on your head.' So we had to paint an interesting picture here to get this kid to perhaps believe in him," Filoni added of Darth Maul and Ezra's connection.