Bollywood actor Aamir Khan and several others from the Indian film fraternity have come out in support of a teen actress after her meeting with dispute state of Jammu and Kashmir's chief minister created a controversy.
Zaira Wasim, a 16-year-old Kashmiri actress, who acted in Khan's recently released Bollywood blockbuster, Dangal (meaning wrestling), met state Chief Minister Mehbooba Mufti on 14 January.
The politician described Wasim as "role model" of Kashmiri people. The meeting, as well as Mufti's remarks about the actress, is thought to have hurt the sentiments of Indians from other parts of the country as Kashmir has long been a disputed region between India and its arch-rival Pakistan.
Twitter trolls called both women "Indian agents", forcing Wasim to issue an apology on her Facebook page on Monday (16 January), which she later deleted. She said she does not want to be considered a role model by the people of her state.
"I know that many people have been offended and displeased by my recent actions or by the people I have recently met. I want to apologise to all those people who I've unintentionally hurt and want them to know that I understand their sentiments, especially considering what has happened (in Kashmir) over the past six months," Wasim reportedly said.
Indian media reports suggested that Wasim might have been threatened to issue an apology. Her Facebook post came as a shock to many in Bollywood, with many personalities taking to Twitter to show their support for the actress.
Khan, her co-star in Dangal, wrote on his social media pages on Tuesday (17 January): "I want you to know we are all with you ... kids like you are a role model for kids not only in India, but across the world. You certainly are a role model for me."
"P.S.: "I appeal to everyone to now leave her alone and respect the fact that she is just a 16 yr old girl trying her best to deal with life," he added.
Wasim wrote another post asking Indians not to create an issue out of her apology.
"From media to everyone else, please don't blow this out of proportion. Neither was I forced (to apologise) nor am I against anyone," she said in her second post, which was also deleted.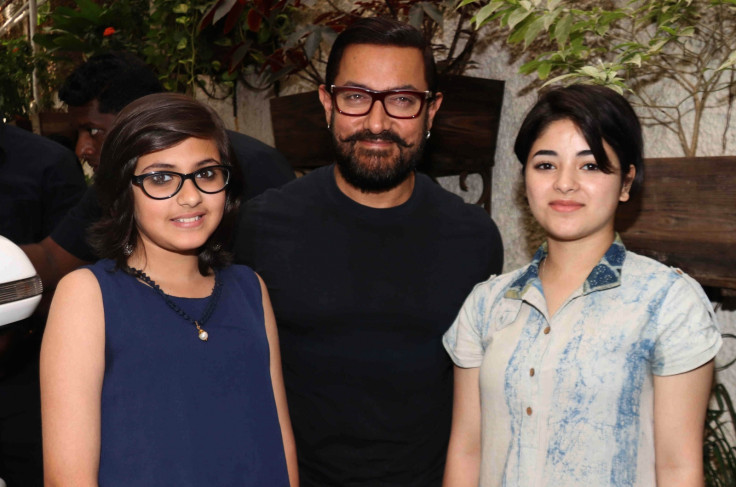 Opposition leader and former chief minister of Jammu and Kashmir state, Omar Abdullah, too extended his support for Wasim. However, he took a dig at Mufti.
"A 16-year-old shouldn't be forced to apologise & that too allegedly for meeting @MehboobaMufti. What are we coming to!!!!!" he tweeted.
The northern Indian state of Jammu and Kashmir has been in a state of unrest ever since its youth militant commander, Burhan Wani, was shot dead by Indian forces. His death sparked weeks of anti-India protests and violence in the Kashmir valley, which forced the Indian government to impose curfew across the state.