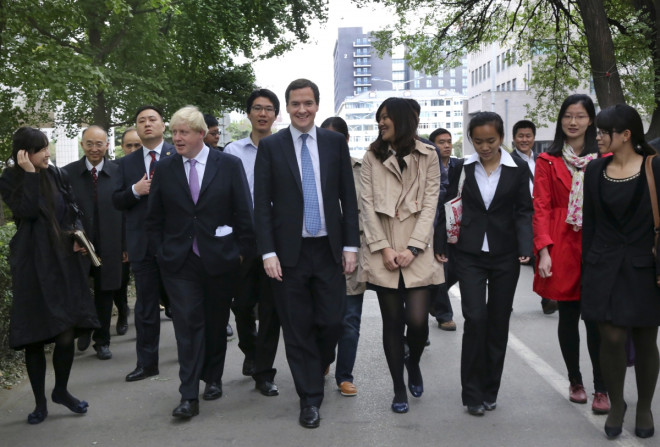 The number of Chinese speakers working in the City has jumped dramatically in the last year as London reinforces its position as the world's biggest renminbi trading hub outside China.
According to research by recruitment firm Astbury Marsden, Mandarin has jumped from the eighth to the fourth most commonly quoted language on CV applications.
The study also found that Cantonese had jumped into the top 10 and was now the sixth most commonly cited foreign language among City workers.
Astbury Marsden said the increase in Mandarin and Cantonese speakers was the result of investment banks employing more of them to deal with the surge in work with the Asian markets and increased investment from China into London.
"George Osborne has made great strides recently to get agreement with the Chinese government for London to be the location for the first Western-based RMB clearing bank," said Jonathan Nicholson, managing director of Astbury Marsden.
"Our research on languages spoken in the City shows that London is well equipped to achieve this as it is already home to a burgeoning business in RMB financial services and products such as trade finance and foreign exchange. This trend is likely to continue."
The figures came after the UK government announced an agreement allowing British institutions to invest directly in Chinese stocks and bonds from London. Chinese investment banks would benefit from lighter regulations if they wished to set up branches in Britain.
French, Spanish and German remain the three most commonly spoken foreign languages in the City. Italian, Indian languages, Arabic and Portuguese are also in the top 10.
The survey found that Russian was the eighth most commonly spoken foreign language in the City in 2013.
Nicholson added: "The UK has a very important relationship with Russia, with London even being dubbed 'Moscow on the Thames' so it's not surprising that Russian is one of the most commonly spoken foreign languages in the City."
US President Barack Obama extended sanctions on Russia as the Ukrainian crisis continues and the European Union added 12 unnamed Russians to its blacklist.