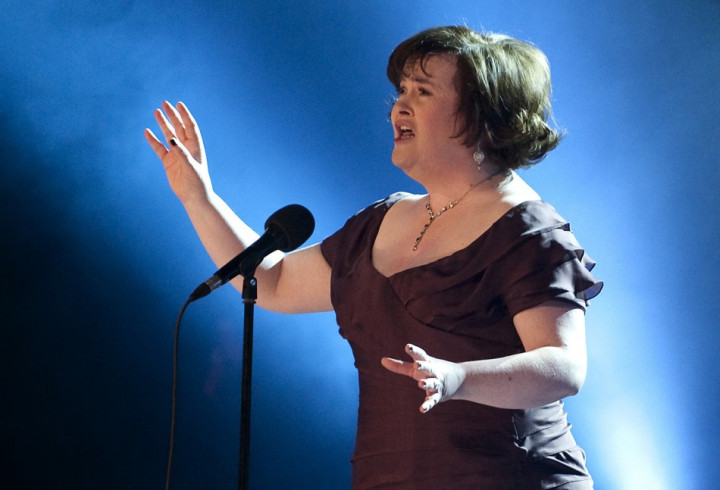 Susan Boyle has revealed she has finally started a relationship with her first boyfriend at the age of 53.
The Britain's Got Talent runner-up and I Dreamed a Dream singer has revealed she is currently dating an American doctor, who she met in a luxury hotel during her sell-out US tour, saying he acted like the "perfect gentleman" while chatting her up.
The two have enjoyed romantic lunches and he now plans to visit the star at her home in Scotland.
Susan Boyle, or SuBo, who once admitted she'd never been kissed, told The Sun newspaper: "It's very early days so we'll see what happens. I hope he comes over.
"I don't want to say any more about who he is right now as that would be unfair on him. All I'll say is we are around the same age and he was a very nice guy."
The star, who shot to fame on Britain's Got Talent in 2009, has sold more than £20m worth of records.
She has given an interview in the Daily Mail talking about how she lives with Asperger's syndrome – an autism spectrum disorder – and hopes to raise awareness of the disorder for other people living with the condition.
"Since the diagnosis I've learned strategies for coping with it, and the best one is always to just walk away.
"It's a very difficult subject to talk about because you always feel that eyes are on you, and people view you as different. I like to see myself as someone with a problem, but one I can solve. It is definitely getting better.
"I don't see my Asperger's as a disability – I see it as an opportunity for people to understand and stop prejudging. I hope that the awareness created will help other people to see that just because you have a diagnosis, it doesn't need to limit your opportunities in life. You can go out and achieve whatever you darn well want!"