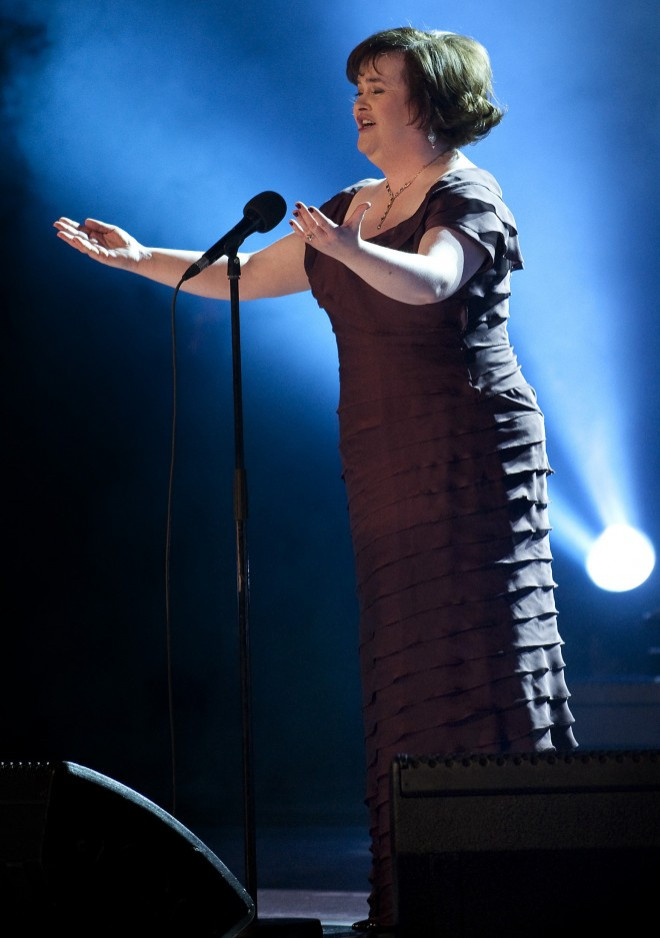 Susan Boyle's meteoric rise in fame since she came in second on Britain's Got Talent will be brought to life in a new stage musical. Actress Elaine C Smith - best known for playing Mary in British cult sit com Rab C Nesbitt will star as Boyle. Of her impersonation of Boyle she commented: She said of her impersonation: "I can sing, not as beautifully as Susan, but because I'm a singer it worked brilliantly." Well, she'll have a chance to further hone her routine ahead of the musical's debut next year...
The Britain's Got Talent runner up who has released two albums, 'I dreamed a dream' released in 2009 and 'The Gift' released in 2010 has sold over 14 million copies worldwide and producers expect the show to be a massive hit in the UK the US and Australia. Susan Boyle said about the news: "I never thought my life story would end up on the stage but a lot has happened in two years and it is a very exciting prospect," said Boyle. "I hope everyone enjoys the show and I promise there will be a few surprises along the way."
The musical will be supported by a twenty six week tour across the world starting in the United Kingdom and finishing in Australia. I Dreamed a Dream of course takes its title from the Les Miserables song which made Susan an internet phenomenon when she sang it during Britain's Got Talent auditions in 2009. The new musical will receive its world premiere next spring at the Theatre Royal Newcastle, where it runs from 23 to 31 March 2012
Susan Boyle's rise in fame is not isolated to the United Kingdom. In 2010 she topped the charts in both the UK and the US simultaneously - the first time for an artist since the Beatles in 1969.