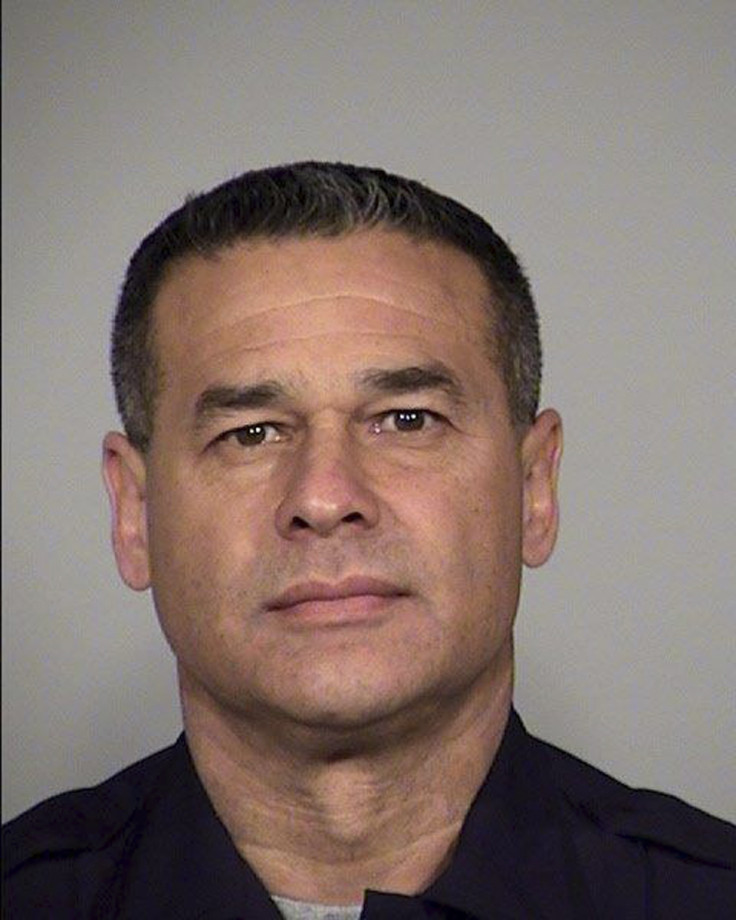 A Texas police officer was shot and killed outside the San Antonio Police Department's headquarters on Sunday (20 November) in what was called a "targeted" attack.
The officer was identified as 20-year veteran of the force, Detective Benjamin Marconi.
Chief William McManus said around 11.40am CST (5.40pm GMT), Marconi had been conducting a routine traffic stop near the police headquarters.
According to News 4 San Antonio, Marconi was writing up the ticket in his patrol car when a black vehicle pulled up behind him. The shooting suspect exited his vehicle, walked up to the patrol car and shot Marconi in the head.
The male suspect then reached inside the vehicle and fired a second time. He reportedly returned to his vehicle, drove through the police car park and left the scene. McManus said detectives have not identified a motive or the shooter, according to the Associated Press.
"This is everyone's worst nightmare," McManus said. "We never want to see anything like this happen."
Marconi, 50, was pronounced dead around 12.30pm CST at the San Antonio Military Medical Center, the AP reported. He was father to two.
"It's always difficult, especially in this day and age where police are being targeted across the country," McManus said.
In a statement, Texas Governor Greg Abbott said: "Cecilia and I extend our deepest condolences to the victim's family and harshly condemn this horrific act of violence. We ask that all Texas join us in praying for the officer's loved ones as they deal with the aftermath of this unimaginable tragedy.
"Attacks against law enforcement officers will not be tolerated in Texas and must be met with swift justice, which is why I look forward to signing my Police Protection Act into law - making targeted attacks against law enforcement a hate crime."
According to KSAT, the suspect was described as a black man sporting a beard and around 5 feet 7 inches to 6 feet tall. The suspect was wearing a grey shit and black trousers. Crime Stoppers is offering a $10,000 (£12,346.50) reward for information that leads to the identification and location of the suspect.
In a separate incident in St Louis, Missouri involving an officer of the law, a police sergeant is in a critical condition after being shot in the face during an apparent ambush attack.
The officer was shot when a car pulled up next to his and someone opened fire twice before driving off.