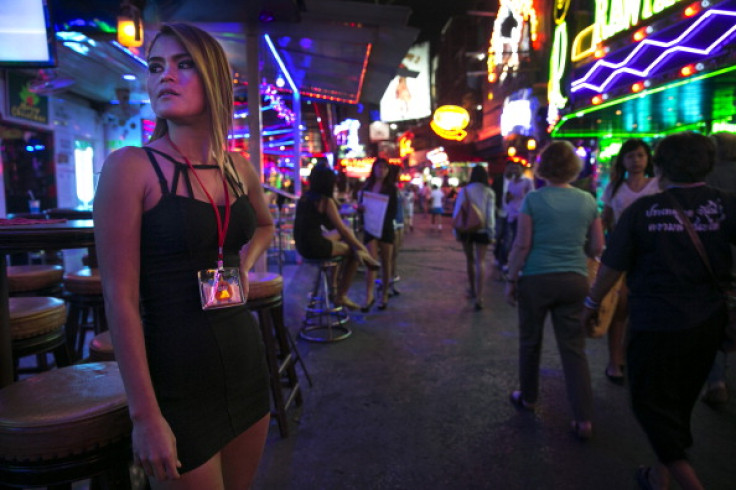 A German man bludgeoned his Filipino wife to death and cut her into eight pieces because she was preventing him from going on a sex binge in Thailand.
Computer expert Horst Koenig, 53, smashed his spouse Grace, 37, to death with a two-kilogramme hammer while she slept, before cutting her body into pieces with an electric saw and storing them in a warehouse.
He then emptied her bank account and flew to Thailand for five weeks of partying and sex with prostitutes, before returning to Germany after his visa expired where he was promptly arrested.
During his trial it emerged Koenig wanted Grace out the way so he could go on an "exciting" getaway for a booze-fulled holiday where he could revel in sex workers.
He pleaded guilty at Augsburg State Court to the horrific murder and described in grisly detail how he carried it out.
"I had check lists made, I worked it all out," Koenig said.
Before killing Grace, Koenig leased a warehouse in Augsburg, a Bavarian city, where he set up a computer that police later discovered he used to research how to kill a person with a single fatal blow to the head. Detectives later found the search "how to prevent decay".
Weeks later he bought the hammer he would use to kill Grace as well as rolls of duct tape. Two days after he bought the weapon he waited for his wife to fall asleep before striking her on the temple. He then forced a plastic bag over her head causing her to suffocate. After buying industrial refuse sacks he went to his local travel agents to buy flights to Thailand.
Although Koenig received a life sentence he could serve just 19 years under a German law that says prisoners can be released at the age of 74.