Accused cannibal killer Austin Harrouff was finally released from hospital and was immediately charged with the gruesome double murder of a Florida couple who officials say he attacked in a murderous rage likely linked to bath salts or some other mind-altering drug.
Harrouff, 19, was hit with two counts of first-degree murder and one count of attempted murder for allegedly attacking a neighbor who came to the aid of murder victims Michelle Karen Mishcon, 53, and her husband John Stevens, 59, in the bloody attack two months ago, the Palm Beach Post reported.
Police said they came upon the shocking murder scene as Harrouff was gnawing on the face and abdomen of Stevens' body in the garage of the couple's home in Jupiter near West Palm Beach.
He was making animal-like "gutteral" noises, police said.
Harrouff exhibited super-human strength as police attempted to pull him off the body, according to law enforcement authorities. It took four deputies, a stun gun and a police dog to finally subdue him.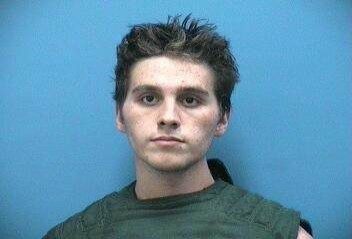 Harrouff became critically ill after police arrested him that night (15 August) and he was immediately hospitalised. Officials believe his health was affected by some kind of toxic bath salt drug or flakka, or possibly by caustic chemicals he may have ingested in the Florida garage where he attacked the couple.
His father, Wade Harrouff, said his son suffered organ damage for several weeks, and believes Austin was poisoned.
Harrouff's parents say he had been acting strangely for several days before the murder, when he suddenly left a family dinner at a restaurant furious about the service. A short time later officials say he used a knife to attack the couple he found sitting in their open remodeled garage.
Harrouff was released from St. Mary's Hospital in West Palm Beach and charged with the murders Sunday (2 October). He is being held in Martin County jail without bail.
"My understanding is that he will probably continue to need therapy," Martin County Sheriff William Snyder told WPTV. "We made it clear to the hospital that this is a jail this is not a therapeutic place to be. We'll do the best we can."
Harrouff remains heavily medicated and will be staying in the medical wing of the jail for some time before he's moved into general population, according to Snyder.
Results of blood tests for flakka and bath salts by the FBI have not yet been released. The drugs have been linked to extremely bizarre, violent behaviour in other criminal cases.
"We know that the blood is being examined by the FBI, they're doing an analysis," said Snyder. "I'm very interested, we're all very interested."