An Iraqi man, who filed a suit against the Ministry of Defence (MoD) seeking compensation over alleged unlawful imprisonment and abuse in custody by British army officials in 2007, testified in a London court on Monday (13 June) – the first such case where the claimant gave evidence in person. Waheed was arrested on suspicion of being a bomb-maker, but his lawyer claimed that the troops were actually targeting his brother-in-law and mistakenly arrested Waheed.
Abd Ali Hameed Ali al-Waheed and Kamil Najim Alseran were two former detainees of the British army who are suing the MoD over alleged false imprisonment and mistreatment. Their claims are being treated as test cases to examine if such compensation claims can legally be tried beyond the time limit. However, in May, the Supreme Court dismissed similar claims by 600 Iraqis for late submission, arguing that the claims were time-barred under Article 232 of the Iraqi civil code. Waheed's test case will continue over a period of five weeks.
On the first day of the hearing, Waheed told the court that the British army unlawfully detained him in February 2007 during the Iraq war. He said on the night of his arrest, he was in bed with his wife when they heard gunfire and vehicles coming near their house. He got out of bed to see what was happening when the troops rushed into their house in Basra and detained him.
"I was thrown face down. At that moment we were terrified," the Gaurdian quoted him as telling the court. He added that the soldiers kicked him with their boots and hit him with the butt of their weapons. He said they put "goggles on my eyes as well as earmuffs and something heavy on my head, I think it was a helmet" before taking him away in a vehicle.
His barrister, Richard Hermer QC, said he was further beaten at the place of his detention. He told the court that Waheed's arrest was part of raids under Operation Saddlers. He claimed that the soldiers mistook him as a wanted bomb-maker and arrested him, instead of his brother-in-law. Soldiers also found an improvised explosive device in the house, which belonged to Waheed's wife's family.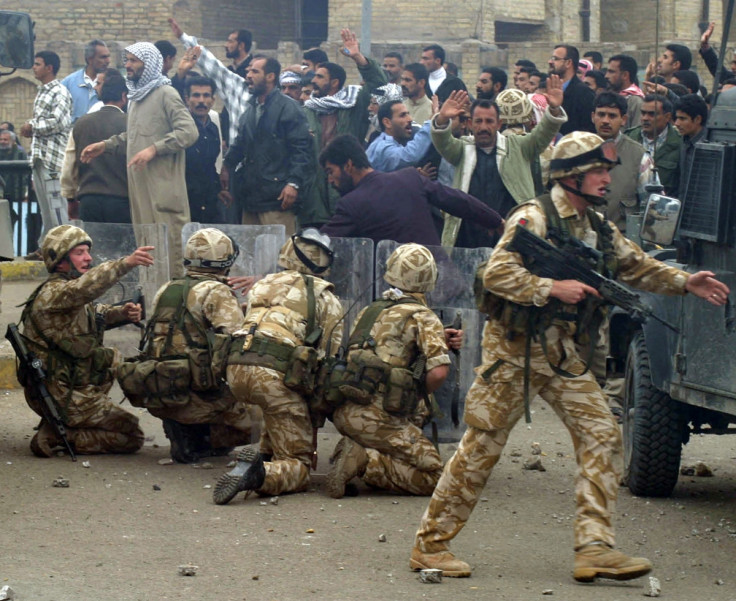 He was reportedly subjected six times to the military's "tactical questioning" at a British army processing facility at Basra airport, which Hermer alleged were of "abusive nature". He cited an army medic's examination report dated a day after his detention, which mentioned "extensive bruising over his upper back and arms".
He was reportedly interned and held without charge for more than six weeks, which included two weeks of solitary confinement, despite the military interrogators being convinced that he was innocent.