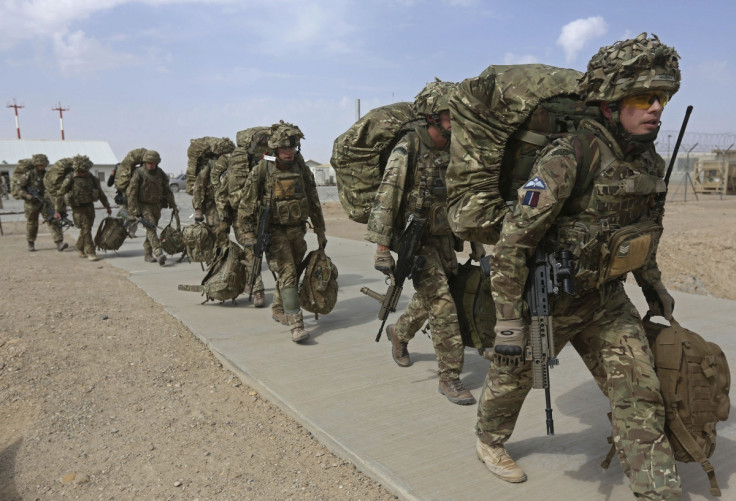 A Taliban bomb-maker has sued the British armed forces for "illegally" detaining him for 106 days. Serdar Mohammed, a Taliban commander, was detained between April and July 2010 in Afghanistan.
The Iraq Historic Allegations Team (Ihat), which investigates allegations of abuse and torture by British soldiers, according to reports, is currently dealing with cases of 1,500 alleged victims. If Mohammed's case is not overruled, then it could open the floodgates for more compensation claims.
Ihat, when it was formed in 2010, was dealing with just 152 victims. Currently, Ihat is dealing with 4,000 allegations of mistreatment by British troops in Iraq and Afghanistan.
Last year, the Appeal Court ruled in favour of Mohammed under the Human Rights Act, saying that British forces had detained him for more 96 hours, breaching Nato guidelines. Mohammed's case is being handled by the UK law firm Leigh Day.
In a second case, Abd Ali Hameed Al-Waheed, an Iraqi insurgent, is seeking compensation for what he claims was unlawful detention in Iraq in 2007 from 11 February to 28 March.
The Ministry of Defence (MoD) on 1 February filed an appeal against the verdict in the UK Supreme Court, claiming that Mohammed was detained to protect the safety of British troops deployed in Afghanistan. The MoD told the court that if Mohammed had been released before the 96-hour detention limit then he could have killed British troops. The MoD further said that if he was handed over to Afghan authorities he could have been abused.
"It is otherwise an entirely incongruent situation where there was permission to use lethal force but not to detain," James Eadie, QC, for the MoD, was quoted as saying by The Times. "You could not possibly have a situation in which you had to release a person who poses a realistic safety threat to the troops and population so they could take up arms again."
"If a state can't transfer a prisoner, the only way of protecting may be to continue to detain for as long as that situation exists," Eadie added. "This was an individual who was a deputy commander in the Taliban who had been involved in the manufacturing of explosives," he added.
"The notion that dangerous insurgents cannot be detained for more than a few hours is ludicrous," Penny Mordaunt, minister for the armed forces, said after the Appeal Court's ruling in the case filed by Mohammed.
Ironically Mohammed was transferred to the Afghan authorities in July 2010 and sentenced to 10 years imprisonment. He was later released and he claimed that the Afghan authorities had tortured him.
More about British troops in Afghanistan