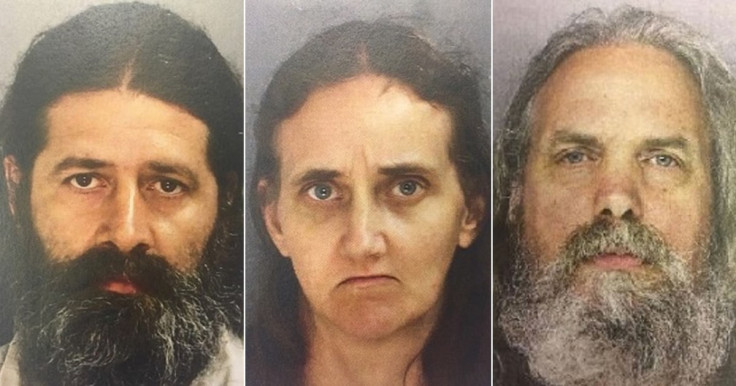 A svengali-type figure who befriended an Amish couple, made six of their daughters his wives, and sexually abused them over the course of a decade, has been found guilty of a swathe of child sexual assault charges.
Lee Kaplan, who cast himself as a prophet of God, was said by the prosecution to have "brainwashed" the Pennsylvania family after he helped bail them out financially, creating a world within the walls of their home in which "child rape was the norm".
The 52-year-old began abusing the eldest girl when she was just eight years old and went on to father two of her children.
"He was brought to justice today, and I'm very happy," Deputy District Attorney Kate Kohler said after the verdicts at Bucks County Court on Tuesday (6 June), as reported by the Philadelphia Inquirer.
With many of the 17 guilty counts against Kaplan carrying a maximum sentence of 20 to 40 years, Kohler said she hoped the man would spend the rest of his life in prison.
The guilty verdicts came after months of testimony from witnesses. The court heard how the family, headed by farm-owning parents Savilla and Daniel Stoltzfus, had wanted to leave the Amish faith and needed money.
The couple were at an auction in 2002 when they met Kaplan, who offered them financial help and became close acquaintances.
He began spending nights at their Lancaster County home and soon invited the couple's two eldest daughters – then aged seven and eight – to sleep in his bed, where he sexually abused them.
The cult-like figure of Kaplan was considered a "teacher" for the family, saving them from spiritual and financial crisis, helping them leave the Amish faith, interpreting their dreams, and teaching them "what it meant to be women", prosecutors said.
Kaplan said it was the "will of God" that he strengthen the Stoltzfus bloodline by fathering children with them, according to prosecutors.
By 2016, nine of the sisters had moved into Kaplan's home, along with their mother who was "gifted" to Kaplan as a wife by her own husband.
Kaplan covered the windows of his Bucks County home, warned the girls not to tell anyone what went on within its walls, and said the outside world would destroy their perfectly constructed lives.
"We knew if it did get out that it would be ended," the second-eldest girl said, adding that she considers herself his wife. "I was very happy where we were."
The girls, now aged between nine and 19, testified about years of abuse, but also said they still loved the man they called their husband. Kaplan made the six eldest sisters his wives over a period of years, the girls testified.
Their parents, who are to be sentenced for child endangerment charges, are understood to have gifted one of their daughters to Kaplan in marriage when she was about seven years old, before allowing him to take more of their children as wives.
Kaplan, who denied the charges against him, was arrested in June following a neighbour's tip-off. He looked "dejected" and "shook his head slightly in disagreement" as the guilty verdicts were read, Associated Press reported.
The girls remained in their Lancaster County foster home Tuesday. They are still in the care of child services.
Sentencing for Kaplan has been delayed until an evaluation from the Pennsylvania Sexual Offenders Assessment Board.