A Swansea tenant who bludgeoned his landlord to death with a hammer and dumped his body 140 miles (220km) away before going on the run has been convicted of murder. David Ellis killed Alec Warburton after striking him in the back of the head between four and six times with a hammer at his home in Sketty in July 2015.
The 59-year-old's body was discovered in a disused quarry in Dolwyddelan, Conwy County, in September. As frenzied searches were taking place into Warburton's whereabouts, Ellis had used the dead man's phone and written notes to deceive tenants and family that he was still alive.
In fact the 41-year-old killer had driven Warburton's car with his landlord's body in the boot to the disused Prince Llywelyn slate quarry in north Wales. The area was known to the murderer having spent time there during his childhood.
He then crossed the Irish Sea by ferry to enter Northern Ireland and crossed into the Republic where he was arrested by the Garda and confessing where he left the body. On 22 June Ellis was found guilty of murder at Swansea Crown Court. He will be sentenced on 23 June – with a life sentence anticipated.
The court had heard how Ellis had admitted to murdering his landlord but he was depressed, unemployed and vulnerable when Warburton asked him for rent he did not have and made unwanted sexual advances.
But this was not accepted by the jury. It also emerged during the trial that Ellis printed off a note in Swansea Central Library, claiming it had been written by Warburton, which informed tenants he had to go away to care for a friend.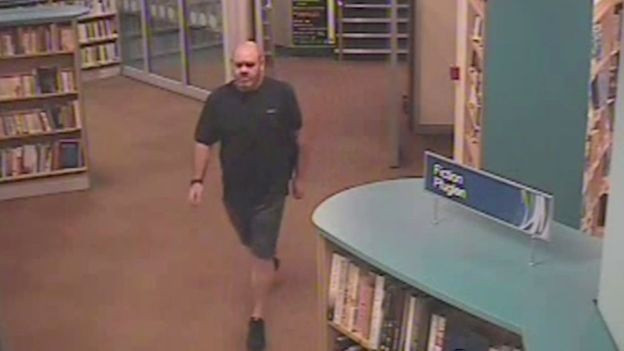 Senior crown prosecutor for the Crown Prosecution Service (CPS) Felicity Galvin, said: "David Ellis is responsible for a premeditated and brutal attack on Alec Warburton that left his victim with fatal injuries.
"Ellis went to great lengths to plan the attack and then attempt to cover his tracks. Prior to the attack, he devised a note that he used later to deceive Mr Warburton's tenants into believing he was still alive. He made concerted efforts to clean the murder scene and used Mr Warburton's phone to facilitate further deception of his victim's family and tenants."
Det Insp Peter Collins of South Wales Police said: "Alec Warburton was subjected to a senseless and violent attack in his own home and his death shocked the Sketty community. Our thoughts, as ever, are with his family and friends and we hope that they will take some comfort now that David Ellis has been convicted of his murder."