Swatch working on 'revolutionary' six-month smartwatch battery for 2016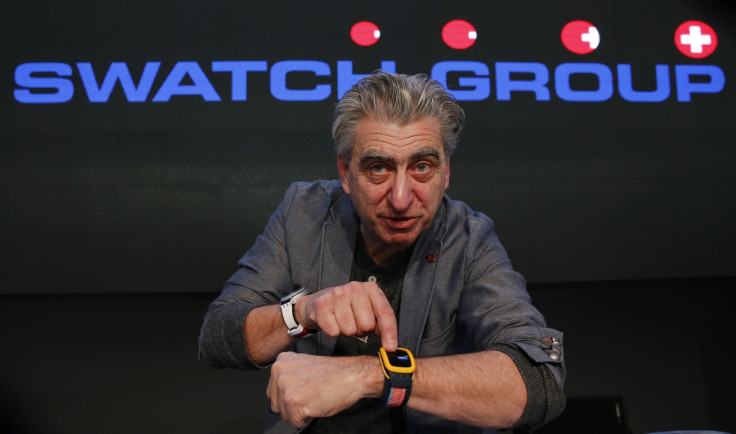 Swatch is working on a battery which will power a smartwatch continuously for six months and be brought to market in 2016. The watchmaker says it is also working on batteries for electric cars.
Speaking to Swiss weekly newspaper Handelszeitung, Swatch CEO Nick Hayek said the problem with smartwatches available now, like the Apple Watch, is that their battery life is very short, at around one day.
"Whoever brings a battery for a smartwatch to the market that you don't need to charge for six months has a competitive advantage. We're working intensively on this problem with our research group Belenos and batter producer Renata. Next year we will come to the market with a revolutionary battery, not only for watches but also for automobiles."
Hayek's comments come just two weeks after the Apple Watch went on sale. Priced from £299 to £13,500 for a solid gold model, the wearable has a battery life of around 18 hours, meaning it has to be charged at least once every day. This problem is shared by a wide range of Android Wear smartwatches from LG, Motorola, Asus and Huawei.
The largest drain on a smartwatch's battery is its display, which most models switch off until you tap them, press a button or move your wrist. This can be frustrating, as the time is not visible until you make an often-exaggerated wrist movement, but until battery technology vastly improves this is a compromise which must be made.
Echoing comments made to IBTimes UK by two other watchmakers, Christopher Ward and Mondaine, Hayek said he and his company are unfazed by the Apple Watch, explaining that the world's most valuable public company entering their market is "an opportunity for us." Hayek added that commentators and reviewers of the Watch mentioning Swatch and others in the same breathe as Apple has "aroused enormous interest in the brand, particularly in the USA."
Although not entering the smartwatch market with a step as large as Apple and Google's, Swatch earlier this year announced new timepieces with NFC for making contactless payments and Bluetooth for displaying notifications from the wearer's smartphone.
Fellow Swiss company Tag Heuer has placed a larger bet on the smartwatch concept, announcing it has partnered with Google and Intel to create a new wearable. It is claimed the watch will closely resemble the Carrera mechanical watch, but with a touchscreen and Google's Android Wear operating system.
© Copyright IBTimes 2023. All rights reserved.