Sweden: Mosque love bombed in show of Muslim solidarity after attacks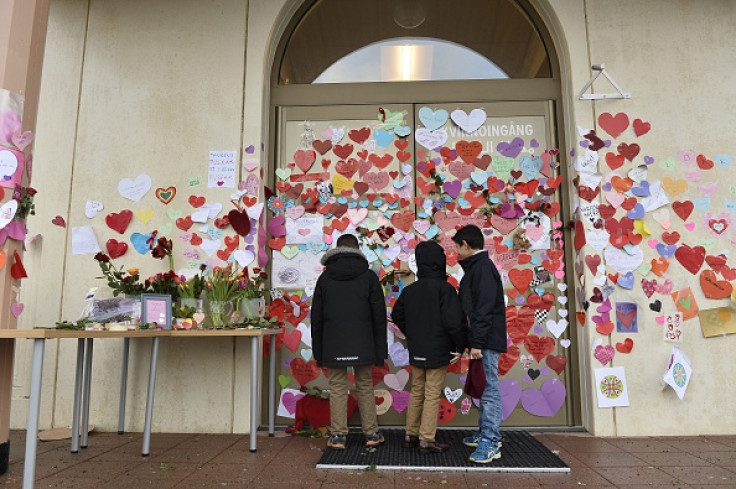 After nearly a dozen reported attacks on mosques across Sweden in 2015, a mosque was flooded with red paper hearts in a show of solidarity for Muslims. People posted colourful hearts with messages on the door of the Uppsala mosque ahead of the Friday prayers on 26 February, a day after the mosque witnessed anti-Muslim rhetoric on its wall.
Police officials said on 25 February that a Molotov cocktail was also thrown at the mosque, however it did not cause a fire. Several other arson reports have emerged recently with mosques suffering damage due to petrol bombs.
Five people were reported injured in 2014 when a suspected arsonist set fire to a mosque in the town of Eskilstuna. The attack, according Al Jazeera, led Culture and Democracy Minister Alice Bah Kuhnke to release a statement saying, : "If information that the fire was arson is correct it is a direct attack on freedom of religion in our country."
The acting police chief, Mats Lofving, has confirmed that police is taking necessary measures to control the attacks as hundreds gathered on 26 February across Stockholm, Gothenburg and Malmo with banners reading 'Don't touch my mosque'. Lofving said that the police has increased the monitoring of mosques and dialogue with Muslim communities as priority is given to investigations into mosque attacks in cooperation with Sweden's intelligence agency.
Regarding the recent mosque attacks, Lofving said: "It could be anything from youthful want of judgment, boyish pranks, to deliberate and planned." Meanwhile, Sweden's Prime Minister Stefan Lofven said: "In Sweden no one should have to be afraid when they practice their religion."
More about Sweden
© Copyright IBTimes 2023. All rights reserved.