A brewery in Sweden has named a new beer "F*ck You I'm Millwall" in honour of the football fan who fought against the London Bridge terrorists.
Roy Larner confronted the three knife men as they stabbed people gathered in the busy bars and restaurants around Borough Market on 3 June, killing eight and injuring 48.
Larner was stabbed eight times after he charged at the terrorists, shouting "Fuck you I'm Millwall."
"I thought, 'I need to take the piss out of these bastards,'" he told The Sun while recovering in hospital. "I was on my own against all three of them, that's why I got hurt so much. I got stabbed and sliced eight times. They got me in my head, chest and both hands. There was blood everywhere."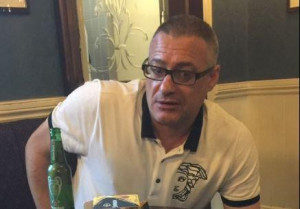 As a tribute to Larner, Frequency Beer Works, a brewery north of Stockholm, has created a 5% English bitter in his honour.
The brewery's co-owner, David Mortimer, said he came up with the new beer after reading about Larner's heroic actions.
"When I read it I thought 'that's amazing, that really is something special' so I spoke to the other guys at the brewery and we thought we could stick some money into the Just Giving campaign, but that it would be more fun to tell the world about it," he said.
He added that the bitter is "full bodied and strong, just like Roy!" The brewery is hoping to distribute the beer across the UK as soon as possible following an "overwhelming" response, according to Mortimer.