Swedish Dad Took his Kids to Israel, Palestine and Syria to Teach them 'War Isn't Cool'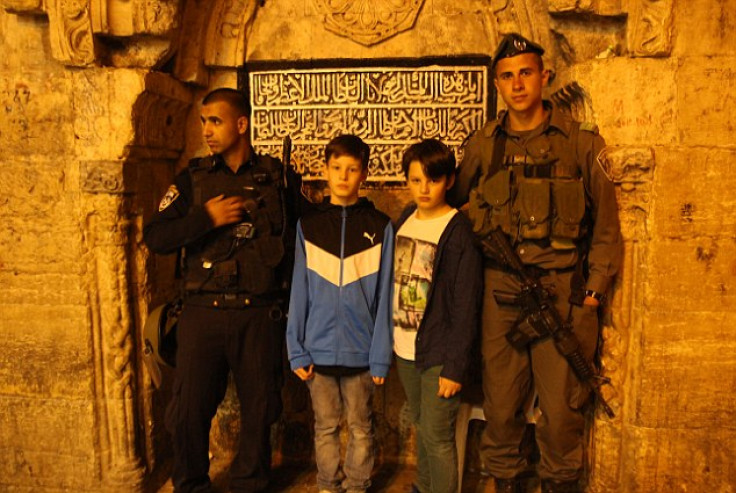 A Swedish man took his sons to the middle of a war-zone to teach them a lesson that "war isn't cool".
When Carl-Magnus Helgegren, a journalist and university teacher, noticed his 10 and 11 year-old sons were obsessed with the shoot-em-up video game series, Call of Duty, he then decided to take his children – Frank and Leo – to Israel, the West Bank and Syria in order to teach them about the reality of war.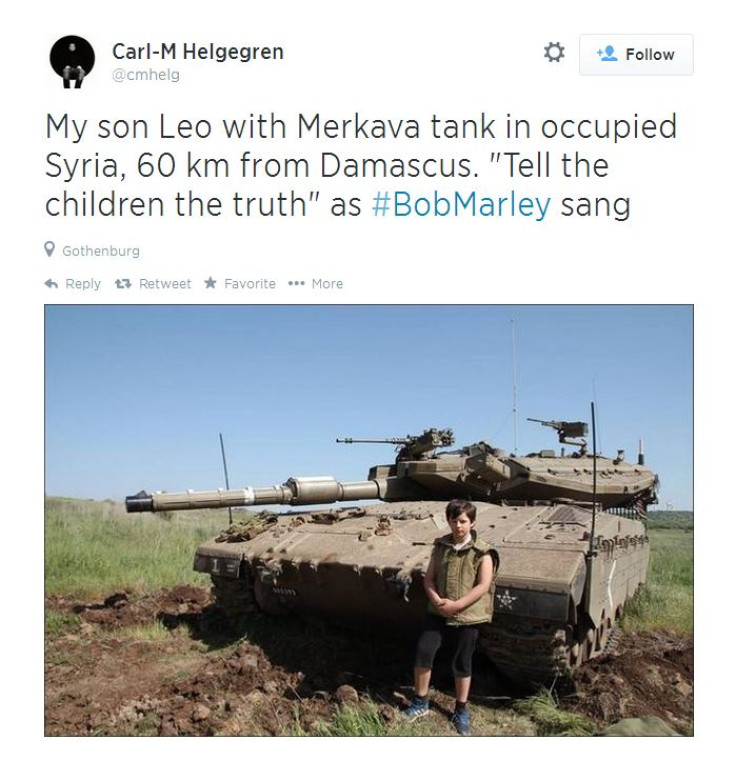 Helgegren has been accused of placing his sons' lives at risk.
Carl-Magnus Helgegren
Helgegren told Swedish daily paper The Local: "We were sitting at the dinner table last autumn, and my kids started telling me about this game they wanted to play, the latest Call of Duty game, and told me about the guns and missions."
He then struck a deal with his family: the boys would travel to a city impacted by real war, meet people affected, interview them and visit a refugee camp. When they returned to Sweden the boys would be free to play whatever videogames they chose.
"They didn't believe me", Helgegren said. "It wasn't until the second day when we were [in Israel], eating at an Israeli food stand, when they asked: 'Dad, are we really here because of the games?' And I said 'yes. Yes, we are here because of the games. You need to see this.'"
Helgegren and his sons stayed with an Israeli family and visited tourist sights such as the old city in Jerusalem. But they also stopped at some unconventional tourist attractions: "We went to the Shuafat Arab refugee camp in east Jerusalem. They saw the conditions there, where people burned trash in the streets and there was an illegal drug market right next to the school.
"We went to a clinic where kids were being stitched up every single day because they had been hit in the head with the butt of a rifle", he said.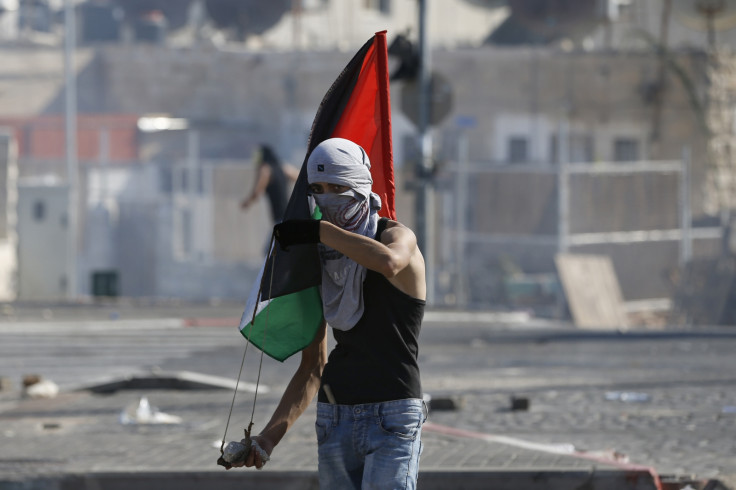 The family stayed in the Middle East for 10 days before returning to Sweden.
"I had to explain quite a bit. I was especially thorough when explaining the politics, and pointing out that the Israeli politics do not necessarily reflect all parts of Israeli society," Helgegren explained
He also told the Swedish press that he first considered taking the boys to Iraq or Afghanistan, but decided those current war zones were "too dangerous". He opted for Israel, the Palestinian territories, and occupied Syria because it is "the closest you can get to war on a tourist ticket", he said.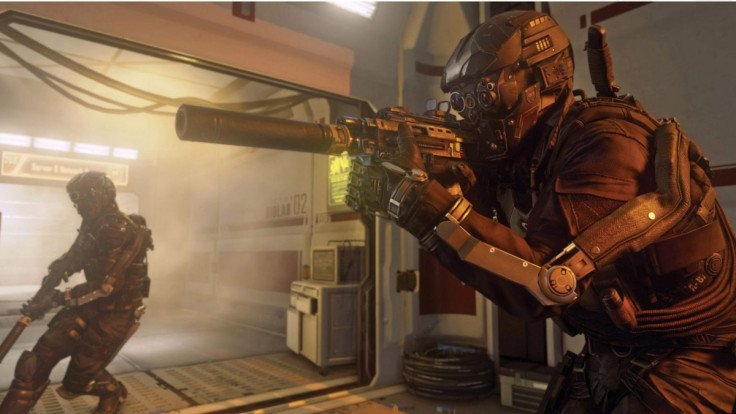 An image from Call of Duty: Ghosts - the game that inspired Helgegrens' trip.
Activision
Writing about his experiences, Helgegren has noted that upon their return, Frank and Leo did not want to play Call of Duty. They also wanted to return to the war-stricken regions one day.
The proactive dad has come under fire on social media for his decision and been branded: "the worst parent in the world", by critics who have accused him of "traumatising" his children.
Helgegren said he was "proud" of the family's trip and that he didn't understand the psychology of parents who wanted to "protect" their children from seeing real war, but let them play war-like videogames.
"Sweden is a nation which hasn't been at war for centuries. Our notion of war is naive. While our Swedish children play war and shoot digital missiles, Palestinian children are being blown up by soldiers in Gaza."
© Copyright IBTimes 2023. All rights reserved.