A Cardiff couple have been jailed for bludgeoning a mother to death, before desecrating her body to steal a drugs-filled Kinder Egg case hidden in her vagina. Roxanne Deacon, 26, and her boyfriend Kial Ahmed, 34, killed Nadia Jones - whose body was found in her flat at Meirion Place, Tremorfa, Cardiff, on 11 September, 2015 - and were given a combined sentence of up to 33 years imprisonment, it was reported on Wednesday (8 June).
The couple, who initially denied the killing, stole just £85 after finding the drugs hidden inside her body. The 38-year-old's body and face was found with at least 17 different injuries, after being reportedly "set upon" by the pair.
The court had heard how Deacon and Ahmed went to Nadia's home because she was a known drug dealer that Deacon had used since they spent time in prison together. Nadia had been known to hide class A drugs in a Kinder Egg case "secreted" in her vagina.
After the mother-of-one was beaten to death, the pair were found with a roll of cash and the drugs kept in the Kinder Egg packaging.
Nadia's mum, Diane Catty, told Cardiff Crown Court on Wednesday (8 June) that her death "would affect us for the rest of our lives". According to the Mirror, Catty said: "It's extremely unfair. Nobody should have taken Nadia away from us.
"Nadia didn't deserve to die like this. There will never be closure because it will have an effect on us for the rest of our lives."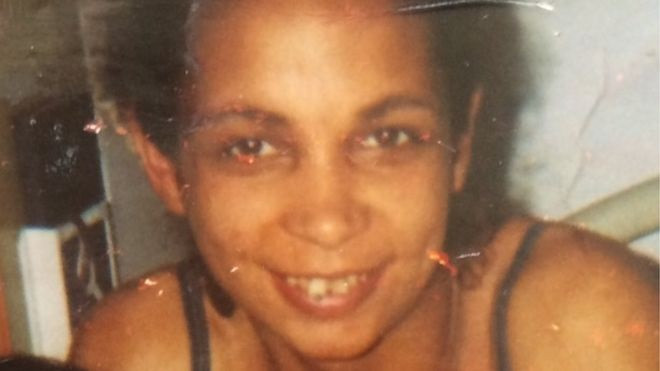 Ahmed, of Trowbridge, Cardiff, pleaded guilty to murder and robbery and was sentenced to life imprisonment, with a minimum sentence of 19 years and 97 days. Deacon, of Grangetown, Cardiff, pleaded guilty to manslaughter and robbery and was sentenced to 13 and a half years imprisonment.
Following the sentencing, Nadia's daughter, Leah Driscoll, said: "Ours is a life sentence as Nadia will never be back with us we will always have our memories to treasure but there where so many more that we should had made."
Both Ahmed and Deacon denied desecrating Nadia's body in order to look for the drugs, but Judge Neil Bidder refused to believe them, saying: "This was a homicide killing which was committed in the course of a robbery. It was committed in order to steal drugs and cash from her. One or both of you removed from her vagina a plastic egg which she used to store her drugs.
"I'm sure desecration of her body occurred due to the state of her clothes when she was found" concluded Judge Bidder.