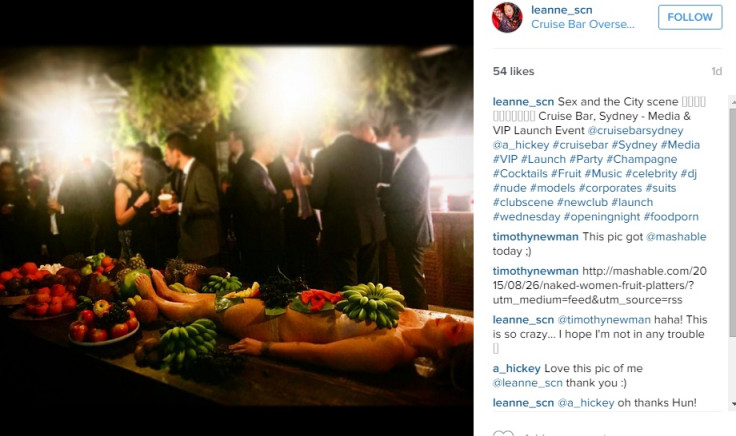 A bar in Sydney, Australia is at the centre of a controversy for using naked women as serving trays at its relaunch event. The Cruise Bar hired the women to lie naked on the table with fruits on their bodies.
The women wore thongs, with the rest of their bodies being covered by varied fruits on the centre table during the party. The girls were asked to hand feed guests as well.
Several people expressed disgust at what they termed "objectification of women" and urged others to take a stand against the bar, and boycott it. Pictures of the launch were widely circulated on social media.
The secretary of the Greens political party in New South Wales, Australia, Jane Oakley, wrote on his Facebook page, in response to the event: "Thanks Cruise Bar for so openly showing your contempt for women and contributing to the disgusting view that women's bodies are just a utensil. I won't be coming to your venue when I'm looking for a night out."
What was probably a "publicity stunt" may have backfired, given the outrage. But some found the stunt hilarious, and even defended it.
However, the bar management did not comment on the issue, media reports said.