Syngenta CEO Mike Mack steps down following Monsanto deal failure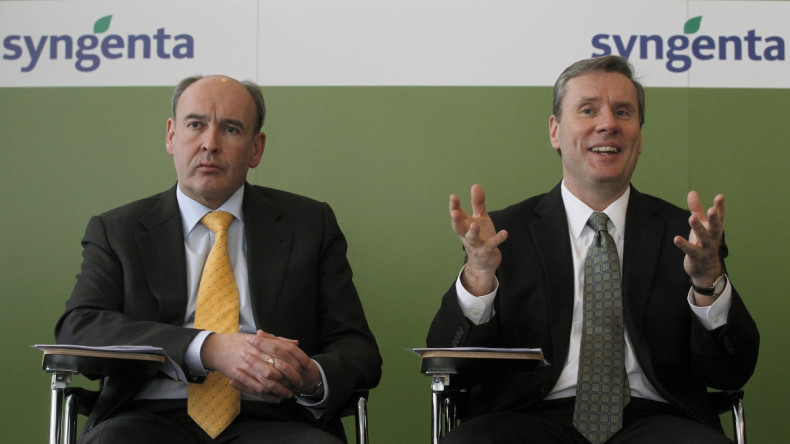 Swiss agrochemical maker Syngenta's chief executive, Mike Mack has informed the board of his intention to step down. He will be leaving the company at the end of October 2015. Chief financial officer, John Ramsay will take his place as interim CEO until a suitable replacement is found, according to the company's news release.
Mack, who has been with the Swiss pesticide and seed maker for 14 years, said, "I believe that this is an appropriate time for the Company to benefit from the perspectives of a new leader."
Earlier in the year, Monsanto had approached Syngenta with a $47bn (£30.4bn, €41.4bn) cash-and-share takeover bid. Had the deal gone through, it would have resulted in the world's largest supplier of chemicals and crop seeds. Under Mack's management, Syngenta had rejected the deal citing it undervalued the company and would not get clearances from antitrust regulators.
This upset Syngenta's shareholders who criticised the management for not consulting them sufficiently. Following this, Mack had announced a buyback of more than $2bn worth shares and plans to sell its vegetable business to please the company's shareholders as it would allow paying "significant levels of capital" to shareholders.
Mack's exit comes almost two months after Monsanto withdrew its bid, citing non-cooperation from Syngenta and declining agricultural markets. Markus Baechtold at Luzerner Kantonalbank, which holds a stake in Syngenta said, "For me, it is the right decision. I could well imagine that Syngenta is now more open to further discussions about a merger."
To add to its woes, Syngenta's sales declined in the third quarter by 12% due to the strength of the dollar and problems in Latin America forcing it to cut down its full-year forecasts. In order to exert pressure on the Swiss company, a shareholder group has been formed. This group, apart from trying to improve revenues, will consider any future merger proposals.
Christian Faitz, an analyst with Kepler Cheuvreux, said, "The key question for investors will be who is Mike Mack's successor going to be. It would be best to appoint an industry insider - but an outside person - with a fresh viewpoint on Syngenta."