Syria: Al-Nusra Jihadists 'Capture US TOW Anti-Tank Missiles' from Moderate Rebels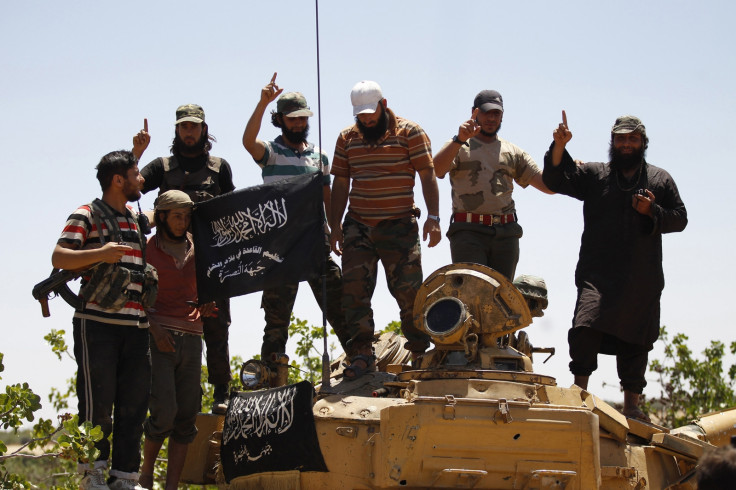 Weaponry supplied by the US to moderate Syrian rebels was feared to have fallen into the hands of jihadist militants affiliated to al-Qaida after clashes between rival groups.
Islamist fighters with Jabhat al-Nusra seized control of large swathes of land in Jabal al-Zawiya, Idlib province, at the weekend, routing the US-backed groups the Syrian Revolutionaries Front (SFR) and Harakat Hazm, activists said.
Washington relied on SFR and Harakat Hazm to counter Isis (Islamic State) militants on the ground in Syria, complementing its air strikes.
It has thus been supplying them with heavy weapons, including TOW anti-tank missiles in recent months.
The London-based Syrian Observatory for Human Rights (SOHR) said that, after five days of fighting, the moderate rebels have now surrendered to al-Nusra, which is listed by the US as a terrorist organisation.
"Some of the rebels swore allegiance to al-Nusra, others fled," SOHR said.
After the takeover, Twitter accounts liked to the Islamist group claimed that US weapons were among the stockpiles confiscated by the group.
Ar Raqqah Media, an account that regularly posts updates on IS, al-Nusra and other jihadi movements tweeted:
The claim could not be immediately independently verified.
Photos circulated online by the jihadists purportedly showed stockpiles of food and other aid they said were seized from SFR's headquarters in the village of Deir Sinbul.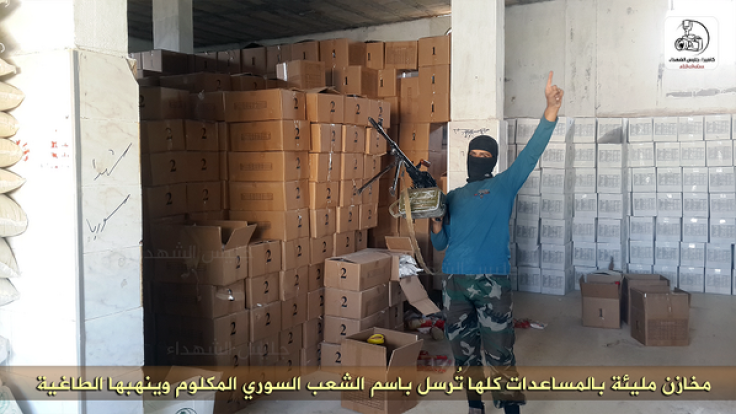 SFR leader Jamal Maarouf accused al-Nusra of treachery in a video released online, as the two rebel groups had shared cordial relations before the latter suddenly launched a surprise offensive last week.
"You have tarnished the name of Islam, and you have tarnished religion," Maarouf said, The Times reported. "Why do you fight us? Go away, fight the regime!"
The commander claimed his rebels withdrew from Jabal al-Zawiya "for the safety of civilians because this faction [al-Nusra] does not hesitate in killing civilians. We withdrew from Deir Sinbul to preserve the blood of civilians."
US weaponry has fallen into the hands of a jihadist group before. IS stole Humvees and other military equipment provided by Washington to the Iraqi army, as it conquered large parts of the country earlier this year.
IS broke ties with al-Qaida and al-Nusra earlier this year and the two groups have since been fighting each other in Syria.
© Copyright IBTimes 2023. All rights reserved.