Syria: Al-Qaida-Linked Jihadists Release Kidnapped Priest Hanna Jallouf to House Arrest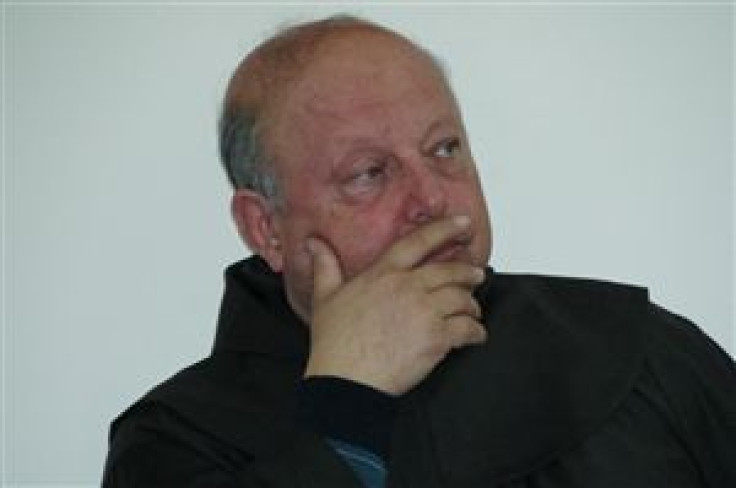 A Catholic priest who was abducted by Islamist militants in Syria has been released to house arrest, religious authorities said.
Rebel fighters with the al-Qaida affiliate group Jabhat Al-Nusra have returned Franciscan Father Hanna Jallouf to his convent in the north-eastern village of Knayeh, where he is currently detained, the Franciscan Custody of the Holy Land said.
"Fr. Hanna Jallouf has been released this morning," the Custody said in a brief statement. "He is under House Arrest at the Convent of Knayeh".
Bishop Georges Abou Khazen, patriarchal vicar of Aleppo, told Catholic news agency Fides: "We know that he is well, and this is important but there is no news of the release of the men who were kidnapped with him".
The agency quoted local sources as saying house arrests were ordered by a local Islamic Court.
Jallouf was kidnapped with a number of his parishioners from the convent in the predominantly Christian village in Idlib province, near the Turkish border, earlier this week.
Motives for the abduction were not clear.
The Custos of the Holy Land, Father Pierbattista Pizzaballa, told AFP that Islamist rebels accused father Hanna and other Christians in the area of cooperation with the regime of Bashar al-Assad.
Bishop Khazen said the convent was looted as the abduction was being carried out.
Jihadist rebels have been known to kidnap Christian priests in the past.
Al-Nusra was responsible for the abduction of a group of Greek Orthodox nuns that were taken from a convent in the historic city of Maaloula in December 2013.
They were released as part of a prisoner exchange deal with the government after a few months.
Jesuit missionary Paolo Dall'Oglio, 60, was abducted in July 2013 in north-eastern Syria, allegedly by Islamic State fighters, and his whereabouts remains unknown.
© Copyright IBTimes 2023. All rights reserved.